Blanco Stone and Tile Proudly Buys From Tile Outlets of America
Posted by TOA's Blog Team on May 17th 2018
Are you familiar with Blanco Stone and Tile? Based out of Tampa, Florida, this flooring contractor has been doing business with Tile Outlets of America since the Tampa store opened.
We are truly fortunate at Tile Outlets to have such talented and loyal contractors customers, and caught up with Blanco owner, Yovany Blanco, to learn more about his business.
Meet Yovany Blanco, Blanco Stone and Tile
TOA: Yovany, tell us about yourself and your business.
YB: I am the owner of Blanco Stone & Tile, Inc.
We have been established in Tampa since 2000 and now we serve all of the Tampa Bay area, Sarasota, Pinellas County and the surrounding area. We specialize in providing stone and tile installation services such as:
Tile flooring
Bathroom and shower tile
Tile walls
Backsplash tile
Custom mosaics
Custom stonework
Everything to beautify your home. And we treat your home like our own.
As a family-owned company, you can count on our quality craftsmanship, our honesty, and trustworthiness - all of which drive our success!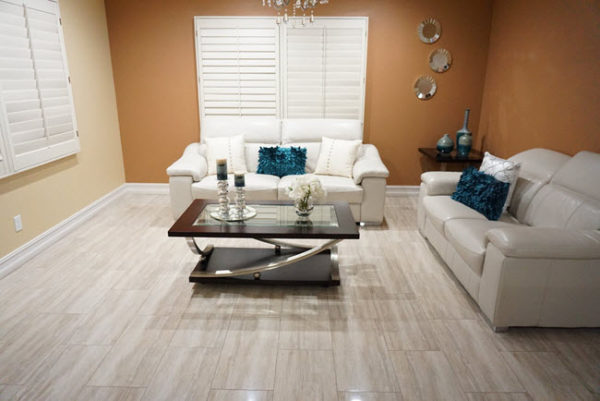 TOA: How did you get started in your business?
YB: I started in the business as a tile setter at Santa Rosa Marble in Miami Florida.
Shortly after that, I opened my own tile installation company in 2000 called Blanco Tile installation.
I changed the name to Blanco Stone and Tile Inc. in 2013.
TOA: What is your area of specialty?
YB: We specialize in custom floor coverings of porcelain tile, ceramic tile, marble floor as well as wall designs, medallions, and backsplashes.
In addition, our team of installers is well trained in the removal of existing floor coverings and foundation preparation for new installation, which is very important for a high-quality job.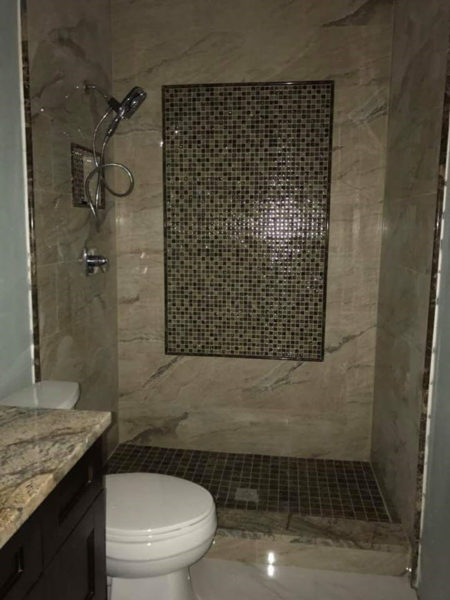 TOA: What do you love most about your business?
YB: I love being able to bring to life our clients' visions, seeing the joy in their faces as they are satisfied with the finished results and know they can have peace of mind when it comes to the quality of the work.
My installers and I will always make sure we do the job to fulfill our clients' standards.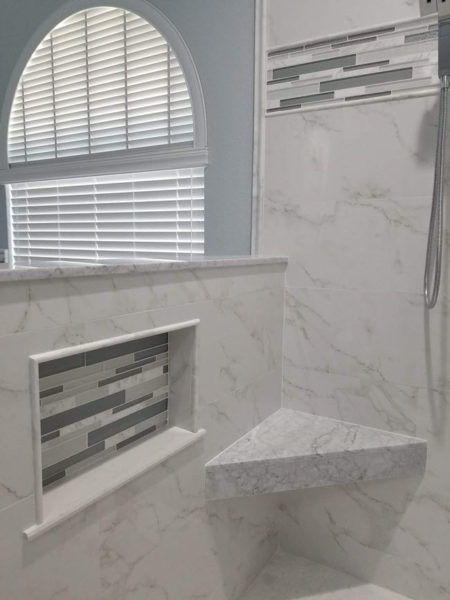 TOA: How did you first hear about Tile Outlets of America?
YB: We first heard about Tile Outlet of America when they opened their doors to the public.
I saw the grand opening sign and made my way there. Since then I have been getting all my materials from them and I have been honored to be on their list of referral companies for their clients.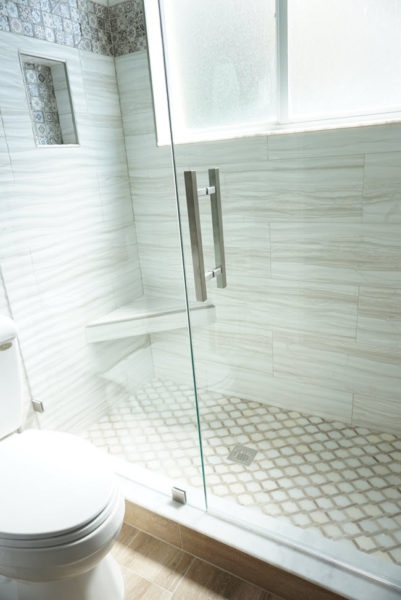 TOA: How does Tile Outlets help you do your business better?
YB: Tile Outlets gives me the opportunity to help my clients with discounts on their products.
They help get my company known by referring me to clients who walk in asking for installation help.
The good quality of their products helps me ensure that the project is going to one that clients will be pleased with. They will want to use Tile Outlets of America and me again in the future.
The great selection of materials helps me to recommend the right product to my clients based on their areas of needs. I love the selection of tile they have for every room in the house as well as the mosaic tile variety that helps the projects come together.
TOA: Why do you have the TOA logo on your van?
YB: As I mentioned before, Tile Outlets is a company that makes sure of the quality of their products and I want the public know that they can have peace of mind when it comes to the materials being used in our work.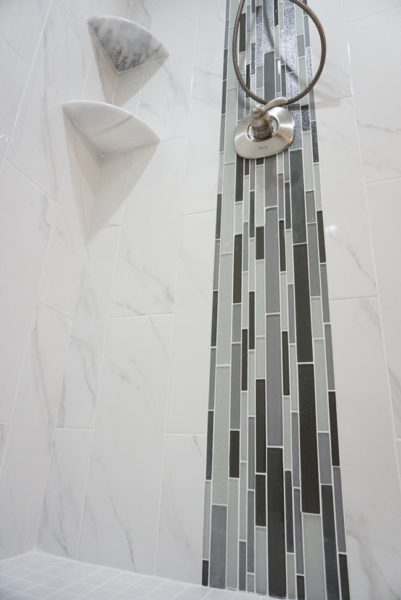 TOA: Which are your favorite tile products and why?
YB: My favorite product is the large rectified porcelain tile because of its small grout line which is what all the clients are looking for. It is also the most resistant to the walking pressure.
I also like the patterned Travertine tile for exteriors because when it gets installed in patio areas, it transforms from rustic-looing into an elegant piece. With its color variety, it is for sure a crowd pleaser for everyone.
And finally, the thin set 720 (Marble Pro) is the one that I will always use and recommend in all my projects because of its great resistance to water and walking pressure.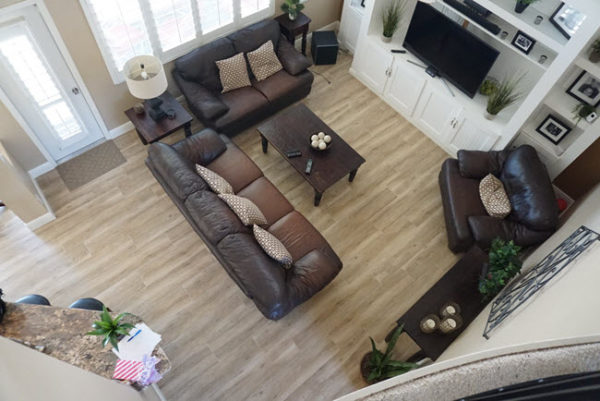 TOA: Tell us about some of your own installations. What do you like most about them?
YB: I am proud of all the installations my team and I have done. I like how the whole layout is even and has no gaps or lippage in them. The even layout always helps to ensure that the tile cuts are done right.
>> See Managing Lippage: Why Offsets Matter When Installing Tile
TOA: What advice do you have for someone wanting to do a tile remodel?
YB: I would advise them to always use quality and durable materials.
Find someone who is able to turn their vision into reality.
And one important thing is to always listen to the installer's advice when it comes to the products and tools that go with the tiles being used in your home.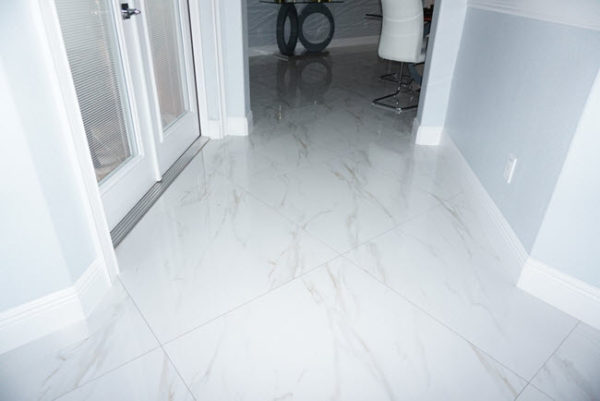 TOA: What's important about selecting the right contractor to work with in the Tampa area?
YB: It is important to make sure the contractor is certified by the state or at least with the county.
Someone who demonstrates the experience they have with the quality and knowledge of their projects.
Someone who is always making sure to use high quality and durable materials and someone who can respond and will take responsibility for any faults in the job.
>> See How To Select a Tile Installation Contractor?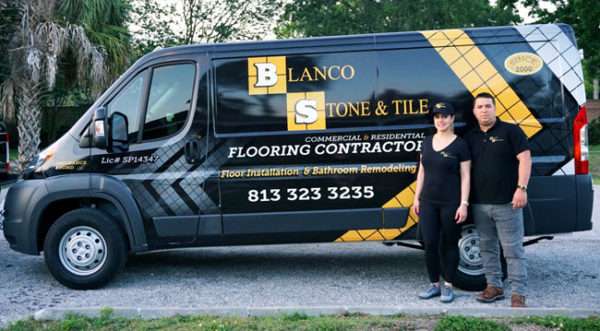 TOA: Yovany, how can readers reach you?
YB: Readers can find Blanco Stone and Tile by:
You can also follow us on Facebook: Blanco Stone And Tile and on Instagram: Blanco Stone and Tile.
TOA: Thank you, Yovany. We appreciate your business and confidence in Tile Outlets of America.
Are you in the market for a tile remodeling project? We invite you to visit Tile Outlets in Tampa to explore the vast range of first-quality and in-stock tile and stone we carry.

Images courtesy of Blanco Stone & Tile.