Fall in Love With Tile During the Tile Outlets Spring Sale!
Posted by Kate Spencer on Mar 16th 2023
The Tile Outlets Spring Sale happens from March 17 through April 3 at all three Tile Outlets of America stores.
We think you are in for a treat. You see, it's officially Spring! and time for the Tile Outlets of America Spring Sale when you are sure to discover amazing tile finds!
>> Check the website for store hours and directions.
Note that these products are all first-quality porcelain and ceramic tile, mosaics, LVT and more available during the sale for up to 50% off regular prices, in-stock and ready to go.
Tile Outlets Spring Sale Highlights
When we have a sale event at Tile Outlets of America, we focus on bringing you the best possible deals. How? As a result of special buys made just for the sale because some products are incredibly popular and to make room for new tile products.
Here are some of my favorites. I invite you to visit all three stores during the sale event to explore them more closely.
Featuring Large Formats
You'll find these large format tiles available in all three stores. These are ideal for both floors and walls. However, because these are large format tiles, you'll need to make sure they are installed with proper setting materials and spacers.
Sediment Series
The Sediment series 18x36 is a porcelain product made in the USA and available in matte and polished: Sediment Taupe in Matte – SKU: 108599 and polished – SKU: 108601.
You can use this product on the floors or walls.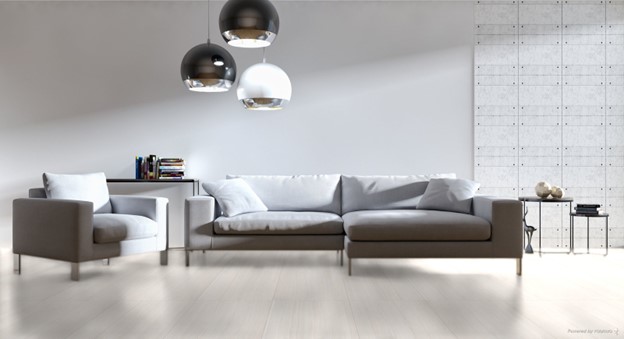 Winter Stone Ice White 18x36
The Winter Stone Ice White 18x36 – SKU: 108811 is a porcelain tile Made in USA.
This is a warm blanco/beige tone. The design is a marble look, and it can be installed on the walls and floors to complete the look.
The image below shows you how stunning the effect is using Winter Stone Ice White on the floors and then as a backsplash in this kitchen scene.
Featuring Plank Tiles
Plank tiles continue to grow in sales.
Illusion White Matte 8x36 is a great floor plank porcelain floor tile as well as a wall tile.
Notice in the room scene below how you can use this plank as a backsplash on the walls in a kitchen for example. It looks like a subway tile demonstrating how versatile plank tiles are.
Brixton White 8x32
The Brixton White 8x32 – SKU: 108805 is another white washed wood plank porcelain tile. The warm tones in this tile will complement many different styles.
You can see the chatter marks on the tile to make it look like it was real cut wood, and a little worn.
Nordica8x48
The Nordica series is a porcelain tile in 8x48 rectified format.
This porcelain tile has warm and cool tones in the wood design. The room scene below allows you to appreciate the richness of this highly variated plank with its dark to light tones.
Samara Wood 6x36 Porcelain
The Samara Wood is a 6x36 wood look porcelain plank that is Made in the USA.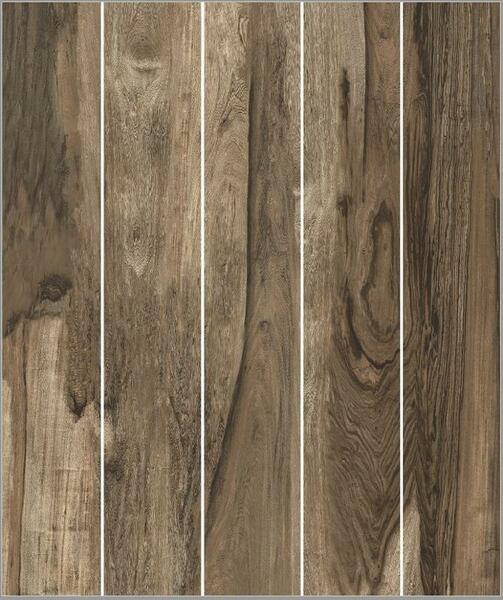 Weathered Brown 6x36
The Weathered Brown 6x36 – SKU: 108825 is a porcelain wood look plank. This product is Made in the USA. This is a very neutral brown with little variation in the planks.
Luxury Vinyl Planks
Just in time for the Spring sale, you'll find several luxury vinyl planks to consider for your home.
Monaco
Monaco – SKU: 836761 is a 7x48 plank with a 4.2m thickness and 8 mil wear layer. This multi color plank has a lot of variation piece to piece.
You can see in the room scene the range of tones and how warm in color this floor is.
Clay SPC
Clay – SKU: 836791 is a 12x24 grey SPC tile with a 6mm thickness and 20 mil wear layer. It is a rich grey color and industrial in design.
These products have an attached pad to the back.
Lunar Surface SPC
The Lunar Surface – SKU: 836795 is 6mm thick with a 20 mil wear layer. This is a 12x24 tile format.
This SPC tile is more neutral in color and has a stone/marble look to the design. Great item for any room in the house.
Mosaics
You'll find a large variety of mosaics available at the stores and I encourage you to explore all that are featured. Here are just a few of the items to check out during the sale.
Hexagon Glass Mosaics
Sand Blend Cappuccino 2" Hexagon Glass Mosaic 11.7x10.2
Ash Blend Ginger 2" Hex Mosaic – SKU: 159001
White Ceramic Mosaics
White Matte Half Octagon Mosaic 12x12 – SKU: 152485
White Matte Curve Mosaic Mosaic 11x11 – SKU: 152497
Black & White Matte Curve Mosaic 11x11 – SKU: 152499
Floor Tiles Featured
There are many floor tiles featured for the sales event and way too many to showcase all the options available, so we are going to highlight just a few here.
Onyx Quartzo Polished 12x24 – SKU: 108523

Taormina Beige 12x24 – SKU: 108769
Quarzi Barge Lappato 24x24 – SKU: 108149

Ready for the Tile Outlets Spring Sale?
I hope I've sufficiently intrigued you to come to visit Tile Outlets of America during the Spring Sale so you can see these products firsthand.
You can get a preview by visiting the Tile Outlets Sale Event page.
Let me know of questions and how you end up using these tile products in your home.
Thanks for reading!
~ Kate