How PEI Helps You Select Ceramic or Porcelain Tile for Your Remodel
Posted by TOA's Blog Team on Aug 18th 2016
Selecting just the right ceramic or porcelain tile for your remodel can be daunting when it comes to determining which will perform better, especially for areas such as floors. Luckily, the Porcelain Enamel Institute (PEI) has developed ratings to help you as we explain in this article.
How PEI Ratings Help You Select Just the Right Ceramic or Porcelain Tile for Your Remodel
The PEI Rating system was developed by the Porcelain Enamel Institute and represents the most effective means for determining how suitable a particular ceramic or porcelain tile is for its intended use. The test rates how well the glaze on ceramic or porcelain tile resists scratching and wears over time.
Note that the rating is only applicable to glazed tile.
Glaze is a coating of liquid glass that is baked onto the surface of the ceramic or porcelain clay body. It not only improves the durability and stain resistance of tile, but also makes possible the amazing range of colors, design effects and patterns that we love to showcase at Tile Outlets of America.
The tile is tested based on a PEI testing method that uses an abrasive material, fluid, and a special machine that rotates on the surface of the tile. This duplicates normal wear associated with (foot) traffic and demonstrates how well the tile will resist abrasion and how likely it will be to wear under use.
As you might imagine, a floor tile experiences considerable more wear than does a wall tile.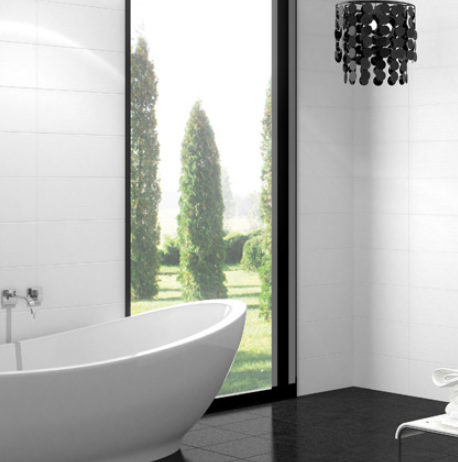 Stabbia Blanco wall tile has a PEI of 1.
The results of the test are evaluated based on how the tile looks under controlled light conditions and the PEI Ratings help you decide whether to use a ceramic or porcelain tile on the floor or perhaps only on the wall.
The floor tile used in the bar below must be durable as well as beautiful.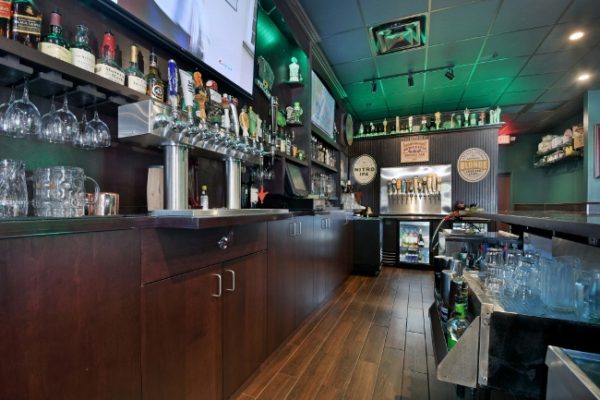 Canaima Wengue floor tile has a PEI of 4.
What Are the PEI Ratings?
When you visit the Frequently Asked Questions about tile and stone on this website, you'll find information about PEI Ratings. The PEI ratings range from one to five, with five being the strongest and most durable. They are as follows:
PEI I – tile has lowest wear resistance and is suitable for wall use only
PEI II – tile has low wear resistance and is suitable for wall use and for floor areas with light traffic (using soft shoes or no shoes) such as residential bathrooms
PEI III – tile has moderate wear resistance and is suitable for all residential uses and in commercial areas where light to moderate foot traffic is anticipated
PEI IV – tile has high wear resistance and is suitable for all residential uses and all medium commercial and light industrial uses
PEI V – tile has highest wear resistance and is suitable for all residential, commercial and industrial uses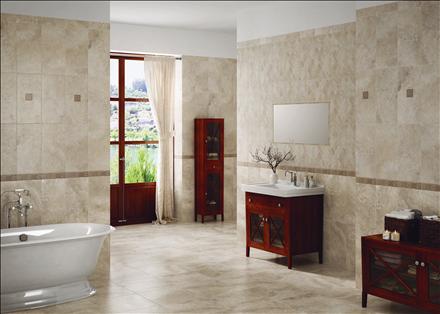 Venice wall tile has a PEI of 1.
When you explore ceramic and porcelain tile on TileOutlets.com, you will find the PEI Rating listed for floor tiles since performance there is so much more critical than it is for wall tiles.
You'll also find that we group tile based on whether we recommend it for: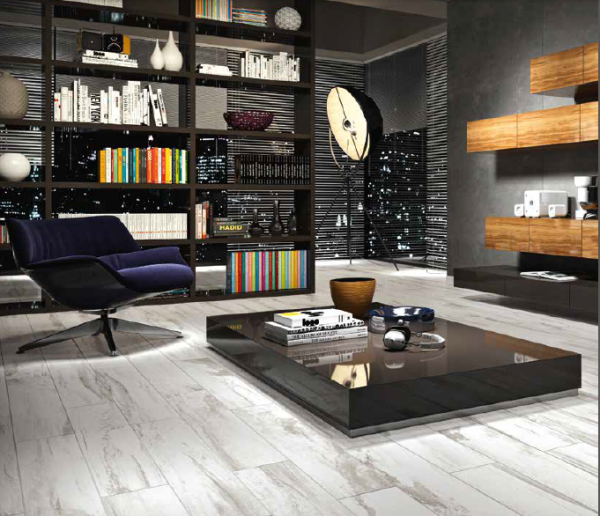 Origini Bianco porcelain wood look floor tile has a PEI of 4.
Perspective on Using PEI for Selecting the Right Porcelain or Ceramic Tile
Although PEI helps in evaluating which type tile to use in which area in your home, realize that it refers specifically to the tile's strength and suitability for a particular application.
It does not indicate that tile is of poor quality or of lesser value. Quite the opposite! Some of the most beautiful tiles available are simply not suitable to be used on your floors! They are meant as decorative design tools to enhance a wall, for example.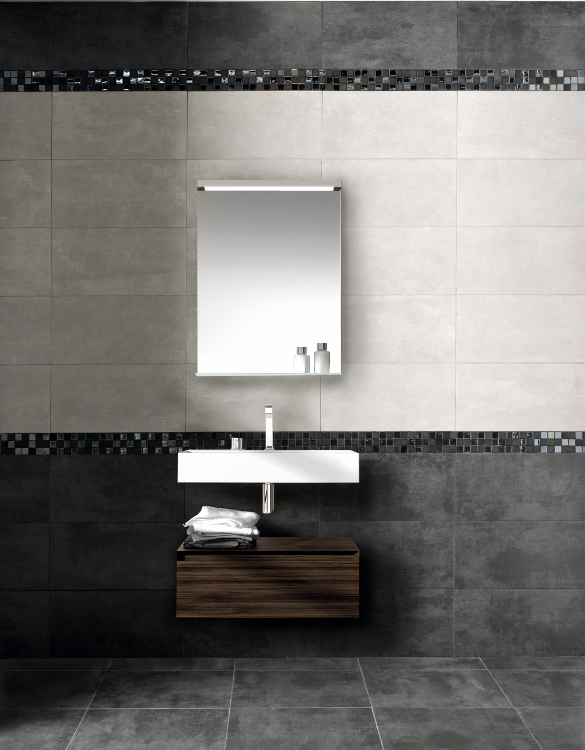 Direct Smart Gris wall tile in Beige has a PEI of 1.
Additional Resources for Selecting Ceramic or Porcelain Tile for Your Remodel
Choosing the Right Tile from the National Kitchen and Bath Association (NKBA)
If you'd like to learn more about the difference between porcelain and ceramic tile, be sure to read How Solid Is Your Porcelain vs. Ceramic Tile Knowledge?
And let us know of any questions! We want you to find not only the most durable ceramic or porcelain tile possible given where you install it, but also the one to make your floors and walls come to life.