Meet Employee-Owner Javy Garcia of Tile Outlets of America
Posted by TOA's Blog Team on Nov 29th 2018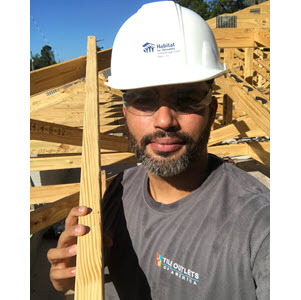 Have you met Javy Garcia at the Tile Outlets of America Tampa store?
Javy joined Tile Outlets in 2007 and is a proud employee-owner. He is next in the Tile Outlets of America Employee-Owner series.
We caught up with Javy to ask him a few questions about himself and a Habitat for Humanity project he was involved in.
Employee-Owner Javy Garcia Describes Building a Habitat for Humanity House
TOA: Javy, tell us about yourself and your background.
JG: My name is Javier Garcia and I have been working at Tile Outlets of America for 11 years.
I love training in Muay Thai, driving fast cars and my basset hound, Sheldon.
TOA: Are you from the Tampa area?
JG: I was born in Venezuela and moved to Tampa in 2003. I have been living here since then.
TOA: When did you join Tile Outlets of America?
JG: I joined Tile Outlets in 2007 as a part-time cashier and moved into sales a couple of years after that.
TOA: What is your role at TOA?
JG: My main role is as an inside sales representative. I'm also in charge of training new sales representatives, trade shows, and many more activities such as representing Tile Outlets at important builder networking organizations.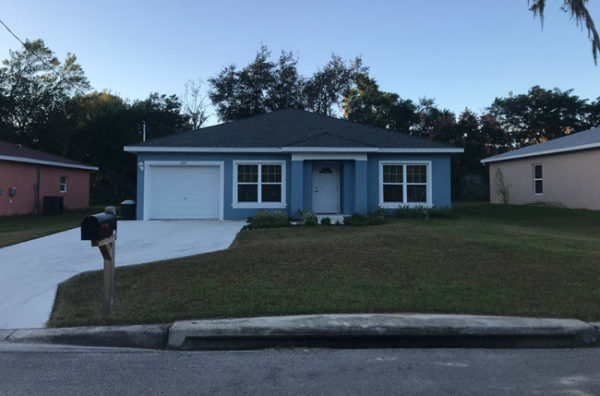 One of the 7 houses Habitat for Humanity has completed in the same neighborhood.
TOA: Tell us about the Habitat for Humanity project you participated in.
JG: The event was put together by The Sales & Marketing Council (SMC) of the Tampa Bay Builders Association (TBBA) in association with Habitat for Humanity to build a home for a family in Tampa Bay.
SMC invited members of the Tampa Bay Builder's Association which Tile Outlets of America is an active member of to participate.
TOA: Had you done anything like this before?
JG: I had not done anything like this before.
I have very little experience in the hands-on part of home construction, but the Habitat team taught the volunteers how to safely do everything there.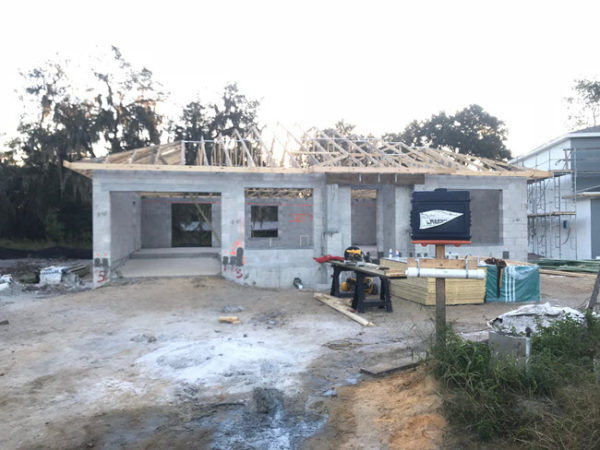 The house Javy and the Habitat for Humanity team worked on.
TOA: How long did the project take?
JG: The project took about 6 hours that day.
TOA: What were you doing?
JG: I was in charge of securing the roof trusses and hurricane straps on the roof. My job for the day was to finish setting them up.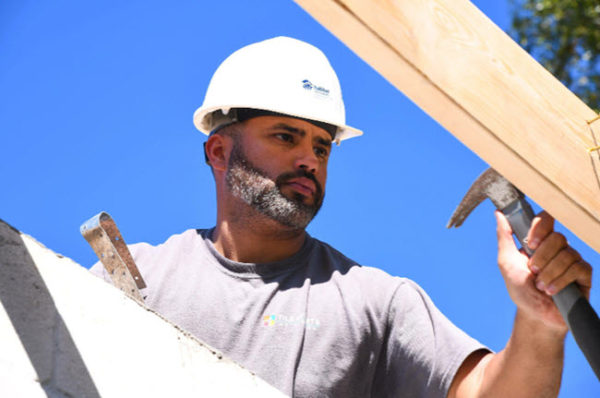 Image Credit: Grey Street Studios Architectural Photography
TOA: This is a lot of work. Why did you want to participate?
JG: Tile Outlets has been a long time supporter of Habitat for Humanity. For years we have donated tile and setting materials so I wanted to take Tile Outlets of America into the other side of the project and experience first-hand the work done by this great organization.
>> See Partnering With Habitat For Humanity In Fort Myers With Tile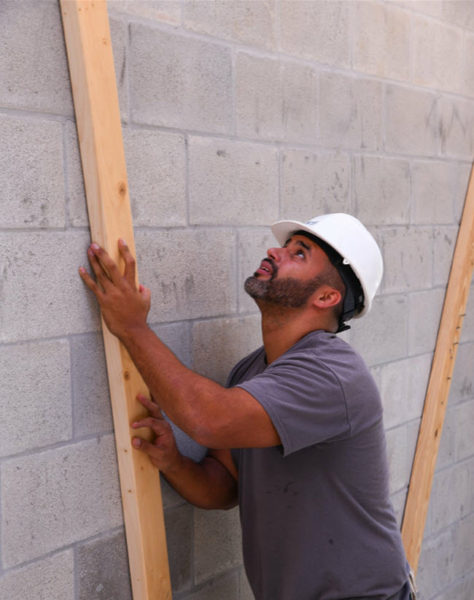 Image Credit: Grey Street Studios Architectural Photography
TOA: Javy, what surprises did you encounter?
JG: After a couple of sweaty hours of work, one of the team leaders pulled the volunteer group aside to explain the process of owning one of these houses.
It was surprising to know these houses are not given away for free. Applicants go through a long process to make sure they are the right future owner. According to the the Habitat of Humanity website:
"... each local Habitat's family selection committee selects homeowners based on three criteria: The applicant's level of need. Their willingness to partner with Habitat. Their ability to repay a mortgage through an affordable payment plan."
TOA: What was the best part of participating in this Habitat for Humanity project?
JG: The best part of it was meeting George, the future owner of the house.
Below, you see a photo of George standing in front of one of the houses.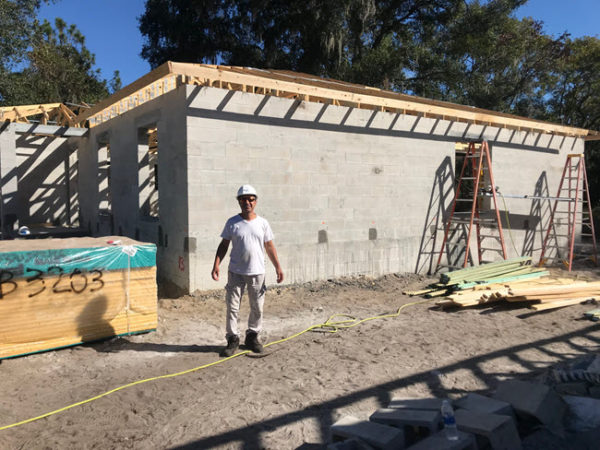 George stopped by to say thank you to all the volunteers working on his future house. He was actively involved in building his house and the neighboring houses. While I was there he was painting a neighbor's house.
From the Habitat for Humanity website, you can learn how committed the people Habitat helps are to the success of the project and the process:
"Habitat's homebuyers invest hundreds of hours of their own labor, called sweat equity, working alongside volunteers and other Habitat homeowners."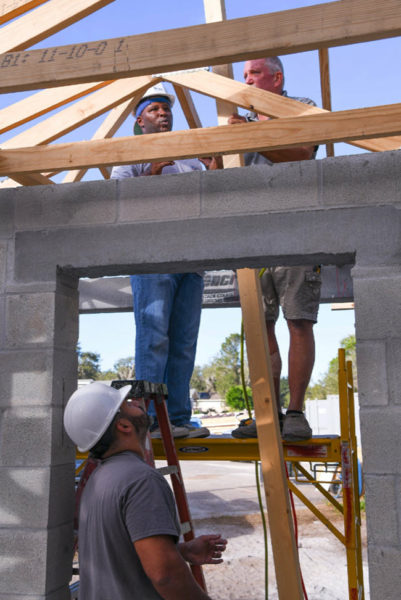 Image Credit: Grey Street Studios Architectural Photography
TOA: Javy, thanks for sharing this experience with us.
Visit Tile Outlets of America and Meet Employee-Owner Javy Garcia in Person!
Have you participated in building a Habitat for Humanity home? What was your experience? Let us know here in the comments for come Tile Outlets of America in Tampa, Florida to tell Javy Garcia about it.
While you're there, you can experience first hand how we help your dreams become reality. You will find a beautiful selection of in-stock and first quality porcelain and ceramic tile, stone, mosaics and more available for a whole lot less to select from!
Thanks for reading!