Versatile due2 Pavers from Del Conca USA at Tile Outlets of America
Posted by Kate Spencer on May 26th 2022
When you next visit Tile Outlets of America, check out the due2 paver display from Del Conca USA. You'll be impressed with their versatility for outdoors.
What Makes Del Conca USA Pavers So Versatile?
This collection of pavers is known as the due2 collection and consists of porcelain including all the trims and accessories needed to meet outdoor setting design needs. For example, these are ideal for creating pedestrian walkways, rooftops patios, or even swimming pools.
These porcelain pavers are manufactured to the highest quality standards, and feature outstanding technical performance - such as high resistance to wear, mechanical stress, and weather. It is also anti-slip.
As you'll discover in this article, the due2 collection includes beautiful aesthetics and a wide range of sizes making the collection a perfect fit for contemporary hardscapes and architecture.
Five Paver Installation Options
What makes these pavers so wonderful for outdoor spaces is that you have five options for installing them.
You can place them on grass, sand or gravel.
If you prefer, you can select a raised installation so you can hide unsightly cables and wires.
Or, you can choose to install them on a concrete slab using the recommended thinset method.
Not only are pavers easy to install, but you can also easily remove them.
A Range of Paver Styles and Finishes to Choose From
You'll love the range of styles and finishes that the due2 paver collection offers you. None of these products require sealing, and all include slip-proof grip.
Some other noteworthy features include:
Modular Patterns
Two lines have modular patterns so you can easily create a classic Versailles type installation pattern.
Do not need to order full pallets.
$75 charge, per order for pavers, when not ordering full pallets. This does not apply to coping as this is sold by the box
Indoor/Outdoor Use
Four styles in the due2 collection include indoor fieldstone and mosaics making it easy for you to extend your outdoor look inside your home for a seamless effect. Those four styles include:
Chamonix
West 57th
Gotham
Quartzite
Note that the mosaics are pool safe.
Pool Coping
If you're looking for a solution for your pool, you'll love the 2cm coping available in the due2 paver collection.
Coping is available is either Round or "Modern" (square) edge. It is available in three sizes:
As you can see in the image below, the effect is stunning!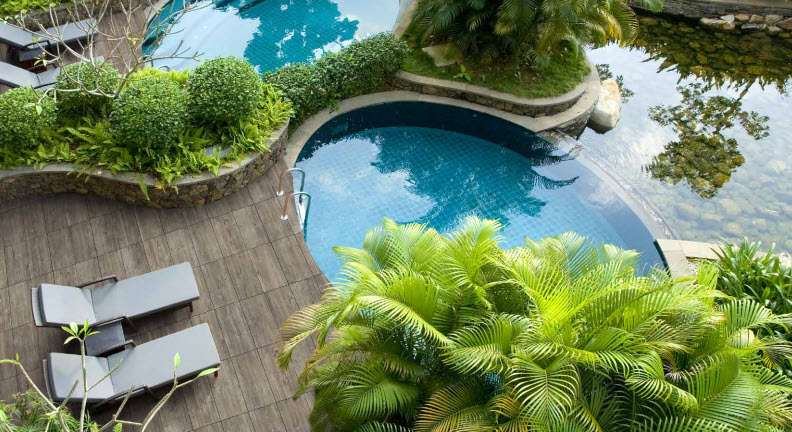 Three Favorite Del Conca USA due2 Paver Styles
So you get a feel for the versatility of the styling of the due2 paver collection, here are three favorite styles.
Travstone Pavers
Travstone features a rich Travertine look in either beige, noce or gray. It comes in two sizes: 24"x24" and 16"x32" that look stunning in a patio or outdoor walkway area as you can see in the images below.
Chamonix
Paver style Chamonix also captures a stone-inspired look with a granite flair. It comes in four colors - bianco, beige, gray and dark gray - in a 24"x24" format and includes coping.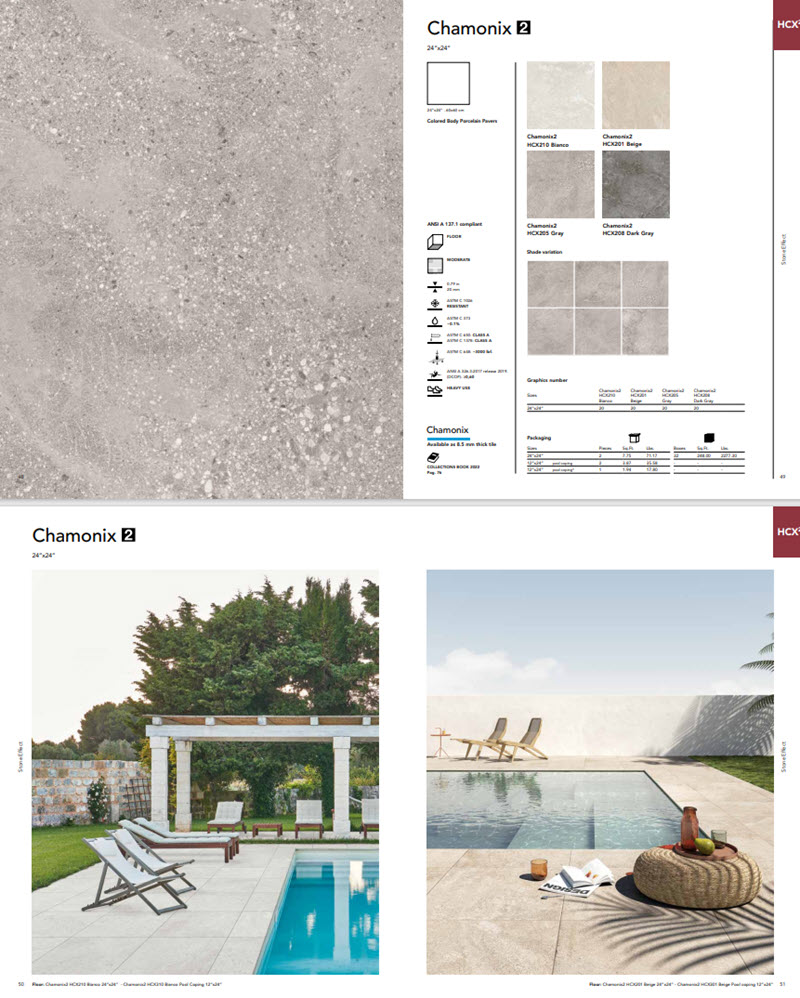 Arbor Pavers
Arbor highlights a wood-look style. It comes in a 16"x32" format with three colorways to choose from: bianco, gray and natural. It, too, includes coping.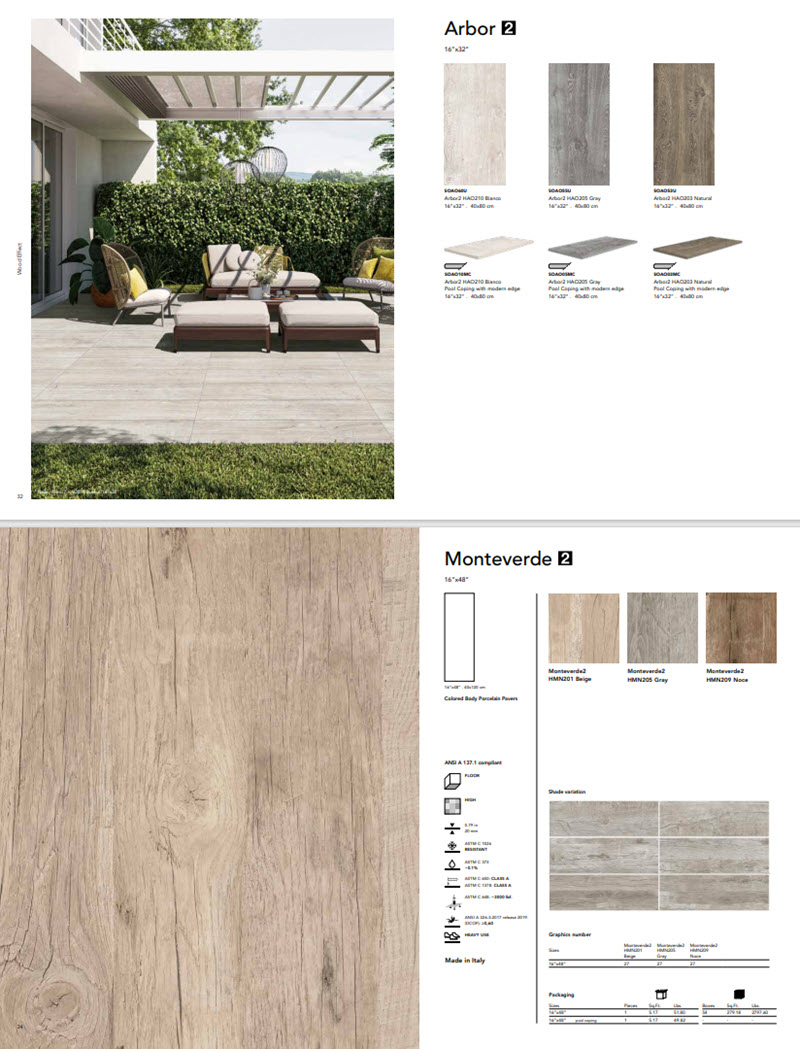 Ready to Add Del Conca due2 Pavers To Your Outdoor Oasis?
When you next visit Tile Outlets of America, be sure to check out the Del Conca USA due2 paver collection. These products ship to the stores from Tennessee, so lead time is reasonable.
Paver/tile samples are available to help you with your decision-making process.
Let us know what questions you have.
For another perspective on pavers, see Kronos USA Porcelain Pavers: Perfect for Your Outdoor Spaces!
Thanks for reading!
Kate