Perspective on Tile Installation Underlayment from NAC Products Expert, Steve Price
Posted by TOA's Blog Team on Aug 24th 2016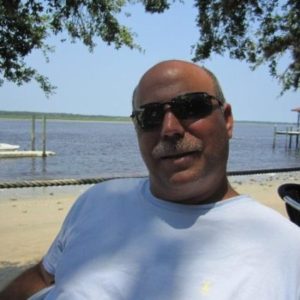 Wondering about tile installation underlayment? It's a critical component of a successful tile project as NAC Products expert, Steve Price explains in this article.
Steve also provides perspective on DeWalt tools.
Meet Steve Price, Tile Installation Underlayment and DeWalt Products Expert
TOA: Steve, tell us about yourself.
SP: I am a Florida native and grew up in Jacksonville, Florida where I currently live.
I graduated from the University of Central Florida (UCF) and am married with two kids.
My son Zack is a senior at UCF where he plays Lacrosse and my daughter Kaitlyn is currently playing on the Symetra Tour trying to qualify for the LPGA.
I have been an independent agent for over 25 years. After a couple of years in the business, I started my own agency.
TOA: How did you get involved with tile, underlayment and tile installation tools?
SP: I started in the tile industry by being a direct rep for MK Diamond Products in 1989. The second line I picked up was NAC Products which specializes in crack isolation, sound control and waterproof membranes. They have been my longest continual line; I've represented them for 25 years.
Over those 25 years, I have represented both tile and stone factories from Turkey and Brazil, but currently I just represent Sundry lines like NAC, DeWalt, AC Products, GoBoard, Bostik and A Bottini.
TOA: What are the biggest issues with tile installation?
SP: Some of the biggest issues I see with tile installation have to do with contractors who aren't using the proper setting materials for the installation they are working on -- from improper floor prep to overestimating the limits of what different setting materials to bring to the installation.
From an underlayment perspective, our biggest issue is getting Condo associations to understand sound control numbers. Most of them are just looking for a high IIC (Impact Insulation Class) or STC (Sound Transmission Class) number, but they really don't know what that number means and will it actually apply to their floor type.
>> See Explaining Sound Ratings
TOA: What role does underlayment play then in a tile installation?
SP: Underlayments are the best insurance a customer can buy for their tile installation.
All concrete floors are subject to expansion and contraction and will eventually crack. Underlayment prevents your new tile installation from cracking as well.
>> See Why Underlayment Matters to a Tile Installation Project
Also underlayments are very important in reducing sound in condominium-type construction if they are installed properly.
TOA: Steve, what are the different types of underlayment and how do you select the right one?
SP: There are a wide range of underlayments in the industry from roofing felt, cork, recycled rubber to products like ECB membrane.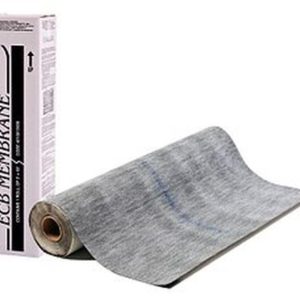 ECB Membrane from NAC Products
Not all products are designed for the tile flooring industry and meet the ANSI specifications recommended by the Tile Council of North America (TCNA).
For example, cork and recycled rubber may have good sound numbers, but cannot hold up to the deflection and shear bond tests recognized by TCNA.
Two NAC Products - ECB 75 and SAM 3 90 - were built for the tile industry and exceed all 6 tests recognized for underlayments by TCNA ANSI A118.12 and A118.13.
ECB is the original anti-fracture membrane. It provides up to 3/8" crack isolation protection.
SAM sound control membranes provide impact and audible sound reduction, meeting and exceeding the Uniform Building Code (UBC) and International Building Code (IBC) standards that call for a minimum 50 IIC (Impact Insulation Class) and a minimum 50 STC (Sound Transmission Class) rating per ASTM E90 and E492.
Not all membranes are built as well as the NAC membranes which have a higher rubber content. Also, the way the mesh on the surface that you bond to melts into the base allows our product to exceed standards and never delaminate.
If you install products that do not meet tile industry standards, you are opening yourself to all kinds of liability issues when something does go wrong.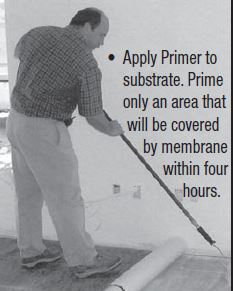 Steve Price demonstrates how to apply primer in this NAC Products instruction sheet.
TOA: Steve, what tips do you have for installing underlayment?
SP: The best way to install the membrane is to follow these steps:
Clean the surface
Measure and fit the membrane to the floor
Roll the membrane 1/2 or 3/4 back
Prime the floor
Slit the release paper and walk the membrane back over the primed floor
Repeat the other half and either roll or flat trowel
Then, start tiling
You can click on link below the image to download a pdf with more detail on each of these Membrane Installation steps.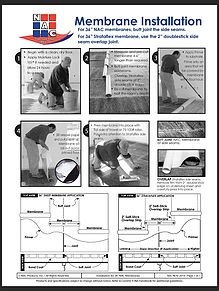 Download NAC Membrane Installation Guidelines
TOA: Steve, you mentioned that you also represent DeWalt. Could you share some perspective on DeWalt tools and how they help tile installers?
SP: DeWalt has been the #1 tile saw in the industry for the past 8 years.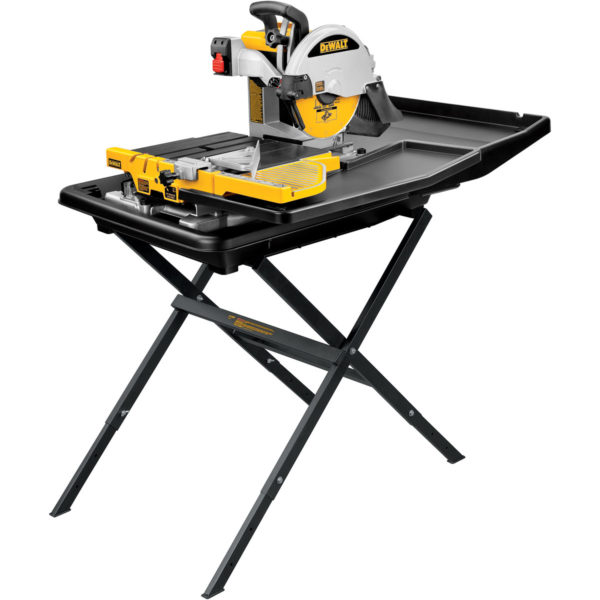 When they built this saw, they took the best from each of their competitors and made it better.
It is one of the lightest saws in the industry (69 lbs) that will cut a 24" tile and 18" tile on the diagonal.
The cutting head will deliver both a plunge cut and beveling cuts of 22.5 and 45 degrees.
It includes the best water containment system in the industry to keep the surrounding work place dry.
DeWalt also has the best service facilities in the industry so if anything does go wrong with your saw, you'll find repair centers in all major cities.
TOA: Where can readers get more information about these products?
SP: You can learn more about NAC Products by visiting www.nacproducts.com.
For information about DeWalt tools, visit www.dewalt.com.
TOA: Thank you, Steve!
Visit Tile Outlets of America for Underlayment and DeWalt Saws!
When you next visit Tile Outlets of America, be sure to visit the extensive selection of tile installation products we carry, including DeWalt tile saws and NAC Products underlayments, including the SAM and ECB membranes.
>> See Installing Tile What You Need for an overview of what's available.
And don't hesitate to ask questions about underlayment and how it helps a tile installation project. We are ready to help you.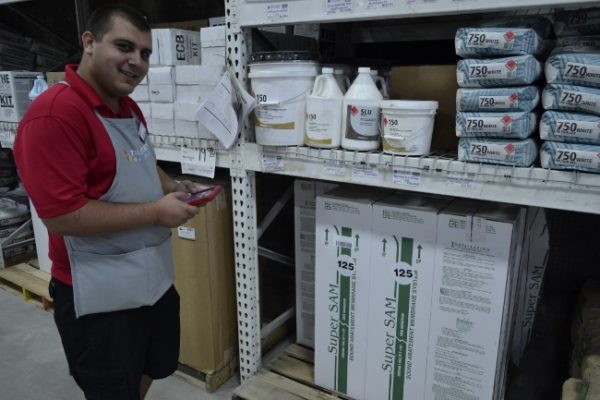 Carlos Jimenez, sales associate at Tile Outlets of America, welcomes your questions about underlayment.