Three Brick Look Tile Designs for Your Home
Posted by Kate Spencer on Dec 14th 2017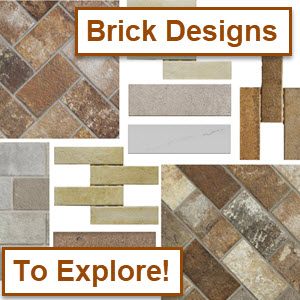 Have you seen the beautiful brick look tile designs featured on Pinterest? You can create those same designs in your home with the three brick looks featured below.
All three brick looks are available at Tile Outlets of America.
Three Brick Look Tiles to Explore for your Home
Brick looks come in many tile sizes and color options. They look fabulous as backsplashes, feature walls, regular wall tile and on floors.
What used to be just an old 3x6 terracotta brick that you build houses with, has been radically recreated in different looks and sizes and now fall into a category called bricks.
Here's where it gets even more exciting!
When you're looking for brick look tile, you now have several options to choose from - individual brick tile pieces and mosaic brick looks - all in different sizes.
The individual pieces give you the ability to make different designs including herringbone, soldier and offset. You'll learn more about two brick look porcelain tile series - one a 3x10 and the other a 5x10.
The mosaic designs are already offset for easy installation and design. You'll discover a 3x10 brick look tile mosaic series.
Ready to explore in more detail? Let's start with the mosaics.
1. 3x10 Mosaic Brick Looks
Imagine 3x10 brick shapes in a mosaic. Yes! These are brick tile looks that are meshed mounted as a mosaic in a 3x10 individual brick creating a 12x15 sheet size called Cambridge Light, Georgian Blend and Yorkshire Light.
These porcelain mosaics are designed to be already offset for installation. You can run them vertically or horizontally depending on the look you are trying to achieve. They can be used on the floors and walls.
This mosaic series comes in three color options – Cambridge Light, Georgian Blend and Yorkshire Light - as you can see in the images below.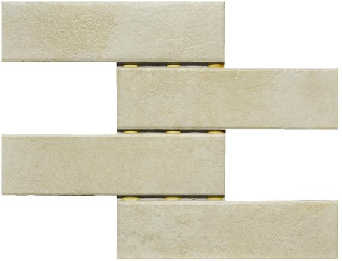 Cambridge Light 3x10 Mosaic Brick Look Tile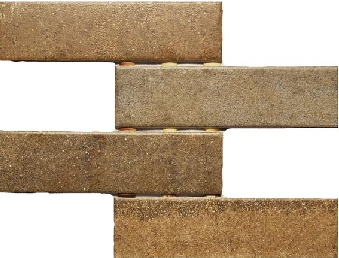 Georgian Blend 3x10 Mosaic Brick Look Tile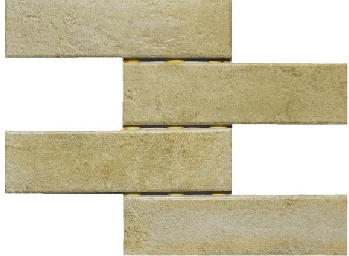 Yorkshire Light 3x10 Brick Look Tile Mosaic
Here's how those mosaics look installed.
Cambridge Light 3x10 has a soft, understated quality.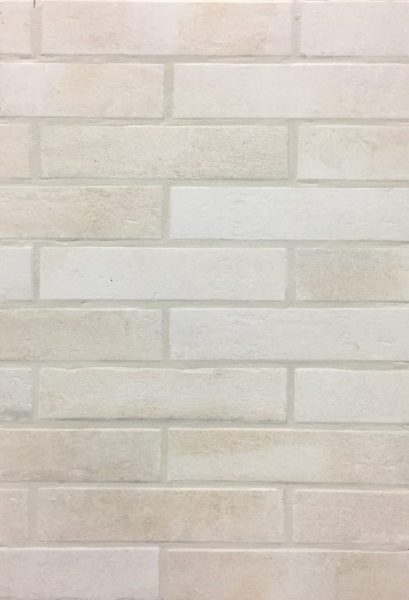 Brick Look Tile Designs: Cambridge Light 3x10
Georgian Blend 3x10 has a more traditional brick look.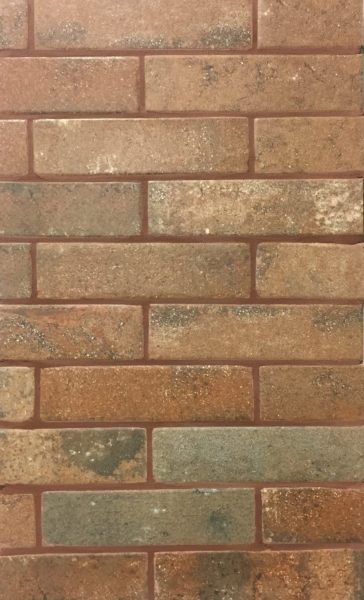 Brick Look Tile Designs: Georgian Blend 3x10
Yorkshire Light 3x10 has more of a cement look.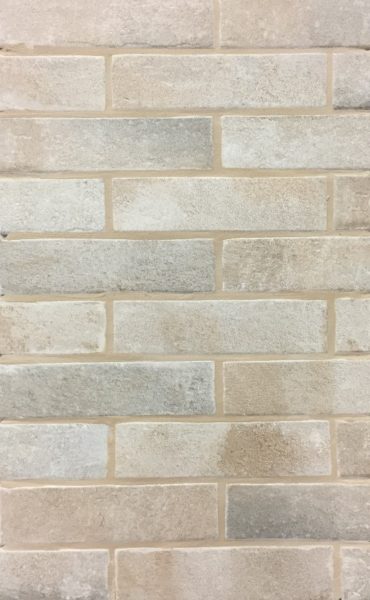 Brick Look Tile Designs: Yorkshire Light 3x10
Perfect for creating a feature wall, no?
Notice with all three colors the artisanal quality of the brick: the uneven tile edges and the range of tonalities create an authentic historic feel.
2. Individual Brick Look Tiles: 3x10 Every Brick Series
In addition to brick look mosaics, you can opt for individual brick looking tiles.
This next series is called Every Brick and comes in 3x10. You have three color choices – Cement Grey, Marble and Stone Brown.

Every Brick Cement Grey 3x10

Every Brick Marble 3x10

Every Brick Stone Brown 3x10
Because these are individual tile pieces, you can install them in any number of ways:
In an offset,
In a herringbone pattern
Soldier-style in a vertical or horizontal format.
These bricks are great for walls and floors since they are made of porcelain.
Below you see the Every Brick Cement Grey.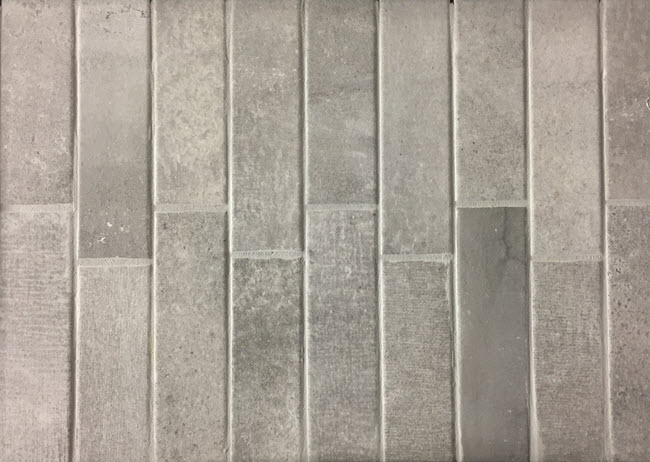 Every Brick Cement Grey
Both it and Every Brick Stone Brown (see below) show considerable shade variation from piece to piece. Notice the unique stone and cement characteristics in each one which gives you a nice range of color and depth to the brick pieces.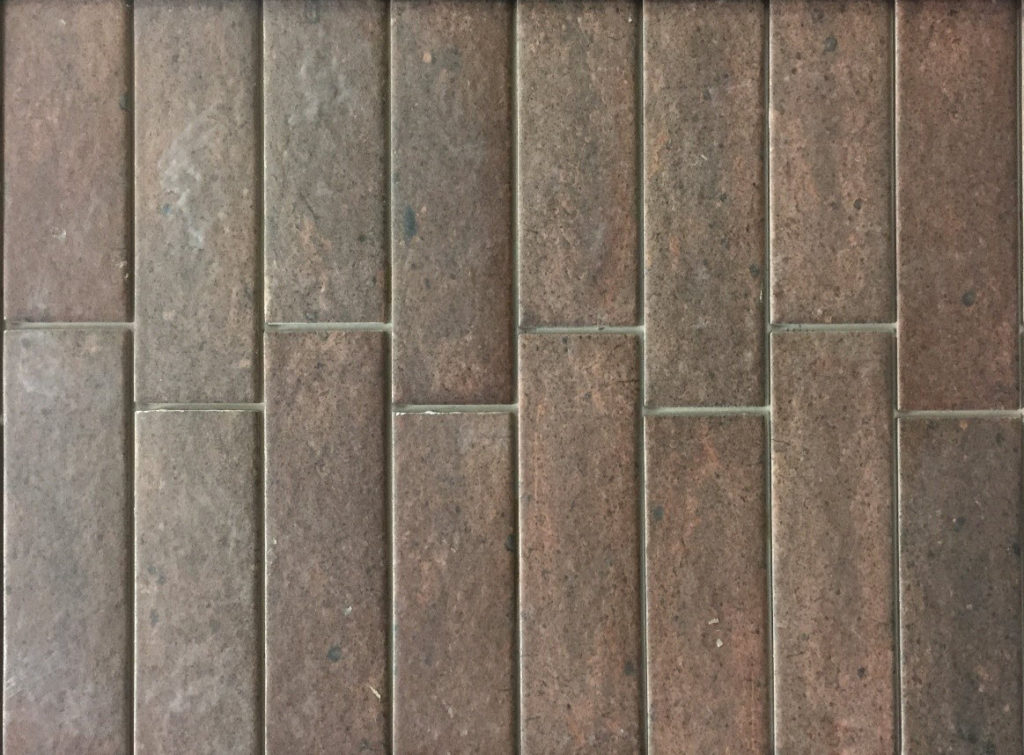 Every Brick Stone Brown
Every Brick Marble similarly captures natural marble striations and veins. In comparison to the other two colors above, it is much more subtle and classic. This Marble White is more consistent in color and design.
You can easily imagine this brick look in a shower floor with marble white wall tiles or as a kitchen backsplash.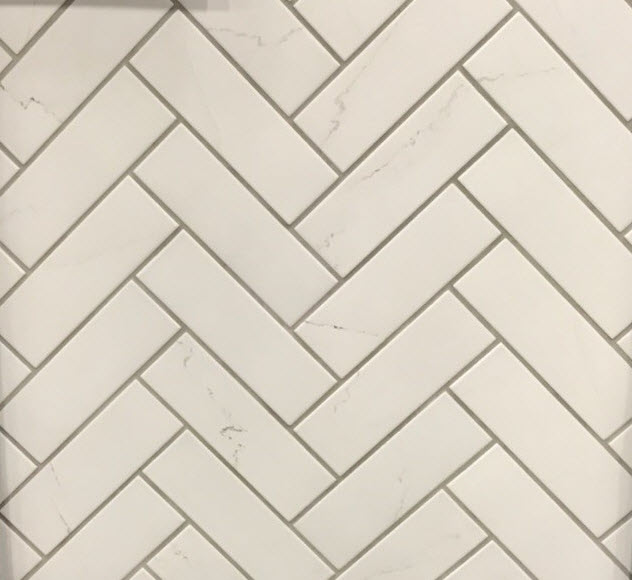 Every Brick Marble
If you take a sample piece to evaluate at home, be sure to take several so you can see the range of contrast on them.
3. 5x10 Porcelain Brick Looks: The London Series
The last series to share with you is one we described in Brick Floor Tile Collection: the London Series.
These 5x10 porcelain bricks come in three colors – Fog, Sunset and Multicolor - and can be used for floors, wall and outdoors, too.
As with the Every Brick series, the London series brick look tiles can be installed with an offset, soldier, herringbone or on a diagonal run.
Here below you see London Fog 5x10 installed with an offset.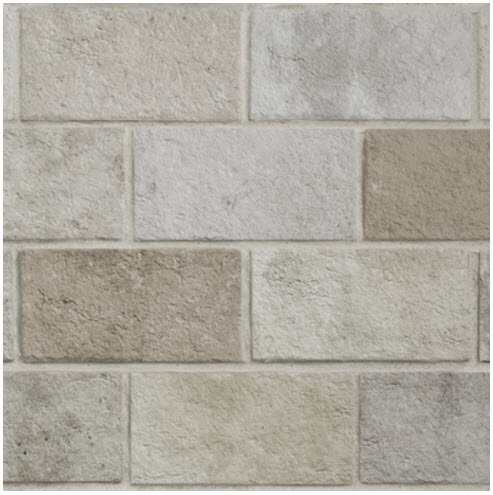 London Fog 5x10 installed in an offset.
Next, you see London Sunset 5x10 brick tile installed in a herringbone pattern.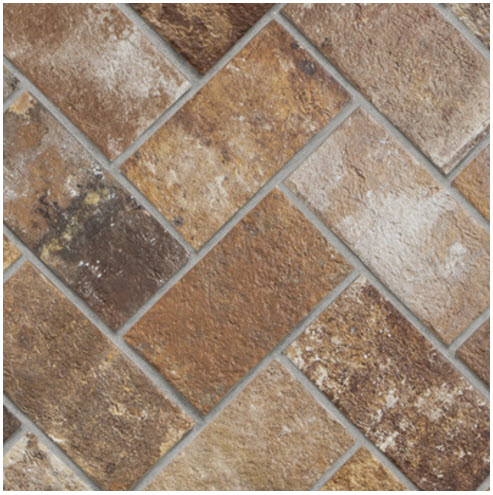 London Sunset 5x10 installed in a herringbone pattern.
Look how beautiful London Multicolor 5x10 looks installed on the diagonal!
London Multicolor 5x10 installed on the diagonal.
This room scene of London Multicolor 5x10 installed with an offset offers another perspective on this individual brick product.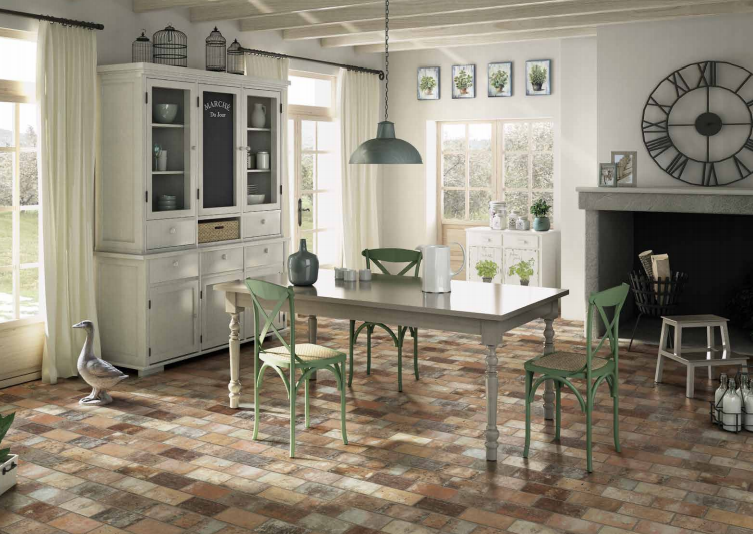 Room Scene of Fog Multicolor 5x10 installed with an offset.
What's Your Reaction to these Brick Look Tile Designs?
Have I inspired you to create your own brick look tile designs in your home? Which do you prefer?
Brick looks and brick shapes (including subway) continue strong, so be on the lookout for new product introductions.
>> Shop Brick Tile Looks at Tile Outlets
Be sure to explore what we have in-store at Tile Outlets of America. All of our associates are available to answer your questions.
Thanks for reading!
Kate