Discover Stone Polymer Composite Flooring aka SPC Flooring on Suncoast View
Posted by Kate Spencer on Nov 15th 2018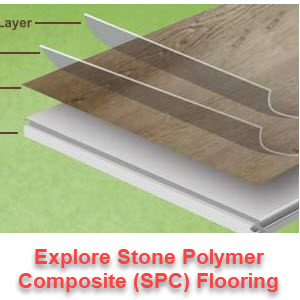 Have you heard of Luxury Vinyl Flooring and, more specifically, Stone Polymer Composite Flooring? They're sometimes referred to as LVF or SPC and are part of an exciting new flooring segment.
That's what Kate Spencer will focus on in this blog article, inspired by her October 15 visit to Suncoast View.
What's the Difference Between Luxury Vinyl Flooring and Stone Polymer Composite Flooring?
Luxury Vinyl Flooring is a new segment in resilient flooring. It has been in the market for about five years and in that time we've seen quality improve and the applications increase. Ultimately, LVF has become an important flooring category because of its versatility – it works in both residential and commercial segments such as retail, hospitality, corporate, healthcare and education.
LVF includes Luxury Vinyl Tile (LVT) or Luxury Vinyl Planks (LVP), Wood Polymer or Polymer Composite (WPC), and Stone Polymer Composite (SPC) flooring.
Note - you'll also hear the terms multi-layer flooring and rigid core products to describe this category.
Wood Polymer Composite Flooring (WPC)
WPC is a Polymer Core that is lighter in weight. It includes air pockets in the core which can create indentations in the product from furniture and heavy objects. It doesn't require acclimation before installing and is not recommended for direct sunlight or sunrooms.
Stone Polymer Composite Flooring (SPC)
SPC stands for Stone Polymer Composite, a limestone core combined with PVC dust and a stabilizer. As a result, it's denser due to the core being 60-70% limestone with a 30% PVC core fused together. Often referred to as rigid core, SPC is 10X more impact resistant than WPC. It's also more stable to sunlight, can be installed in sunrooms, and has better scratch resistance compared to WPC.
The elastic SPC core is finished with a decorative and protective UV film to create a beautiful and strong flooring.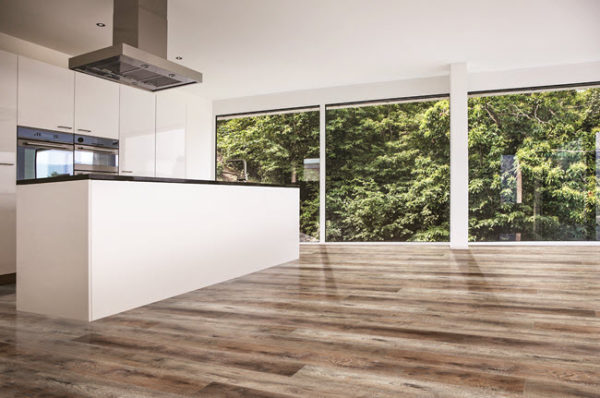 Where Stone Polymer Flooring Shines: Design
As you might imagine, we get excited about the beauty of the products we sell at Tile Outlets. In the case of SPC flooring, we think we've hit a home run for our customers. Just check out the beautiful designs available.
Amazing Wood Look Designs
As you can see from the images in this article, the wood look designs abound. And they're amazing!
These realistic wood look designs come in many different colors, designs, and product lengths. The high definition of the decorative paper layer in SPC allows the design to come through in the product.
Just as in the tile market, digital imaging is creating wonders in the resilient rigid core market.
>> See How Inkjet Technology Has Transformed Ceramic and Porcelain Tile
Note that you can install SPC in a herringbone pattern.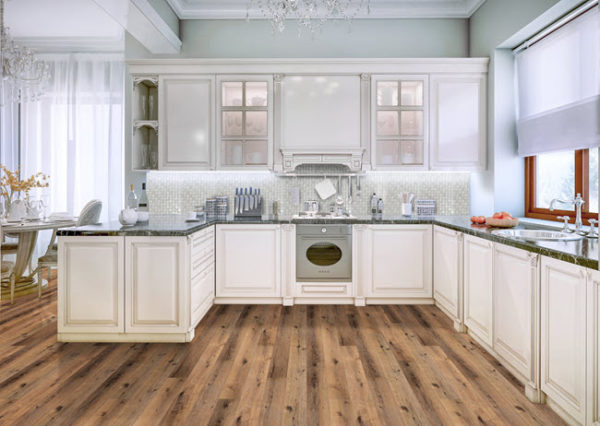 From modern to rustic wood plank designs, you'll find a design that is sure to please you.
Some designs have more of an engineered wood design, some make knots visible or others just offer a modern clean wood look.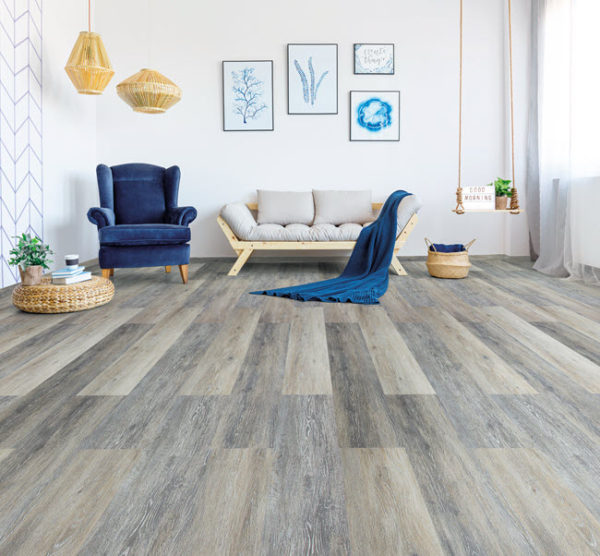 There are also ranges of colors in the designs so you can create more variation in your room rather than feature the same color and tone throughout.
The Benefits of Stone Polymer Composite Flooring
Let's focus next on the benefits associated with this flooring product. Did you know that SPC flooring is:
Waterproof
Pet-proof
Kid-proof
Perfect for humid environments
Highly fire resistant
Requires no acclimation
DIY installation – can be replaced at any time, without producing dust or waste
No dye lots to consider on a job
Soundproof thanks to a pad on the back of the SPC
It includes a warranty for residential and light commercial and offers easy care and maintenance. Simply sweep or mop for easy cleanup.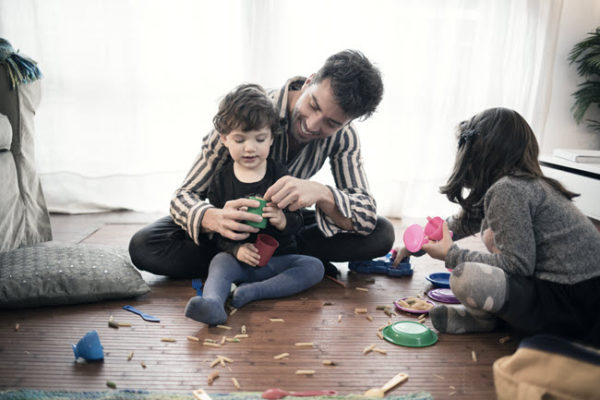 From a versatility perspective, SPC can be installed over most existing subfloors and won't telegraph minor subfloor imperfections.
It's a floating floor system that uses a locking system for easy installation that can easily be replaced if necessary.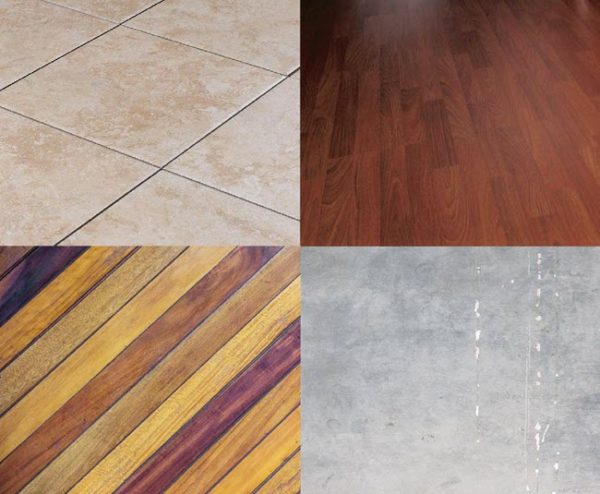 What Constitutes the Layers of SPC Flooring?
The product is created in layers as follows from the bottom up:
EVA Foam Pad for better sound absorption and excellent underfoot feeling
High-Density Rigid Stone Core to prevent expansion and contraction of the flooring, cover sub-floor imperfections
High Definition Decorative Paper for the realistic design and look of the piece
Wear Resistant Transparent Layer to restore the authentic color and embossing, protecting it from abrasion
UV Ceramic Bead Top Layer to ensure superior stain-resistant and water-proof performance, saving maintenance costs.

An Important LVF Consideration: Wear Layer vs. Thickness
When considering LVF for your project, you'll want to consider wear layers as well as the total thickness of the product.
The look of the product is in the decorative paper which is then protected with a Wear Layer.
Residential - you can use a 12 mil or 20 mil product.
Commercial – a 20 mil wear product is recommended. This will provide the best warranty.
Note that a 12 mil wear layer product can be used light commercially with a shorter warranty ranging from 5-15 years depending on the product and manufacturer.
The product will come with either a pad attached or you can purchase a rolled pad to install under the product if required.
The total thickness of the product will include the pad, so be sure to compare like items when reviewing similar items. The wear layer and the thickness of the pad can be 1 – 1.5 mm thick.
Luxury Vinyl Flooring products will have different click systems; be sure to understand the installation of each click system. There are only a few designs in the market.
Installing Stone Polymer Composite Flooring Products
SPC products offer easy and quick installation with Uniclic Technology as well as I4F click system. It's an ideal DIY product! Remember that SPC Flooring requires no acclimation.
Uniclic is a patented interlocking assembly system that doesn't require glue. This click system has been around for many years and has been used in laminate installations.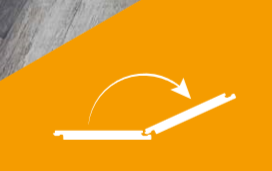 This product is easy to score and break apart to make your cuts. You can use a straight edge and a knife to make your cuts and then snap the board back and forth. Also, available are cutters and snippers for small areas to cut around.
There are steps to take when installing over an existing floor and we recommend you follow these guidelines for a perfect finished product.
>> See Shop Luxury Vinyl Flooring at Tile Outlets of America! which includes best practices and guidelines.
Stone Polymer Composite Flooring Designs Available at Tile Outlets of America
You will find several exciting wood plank SPC products with selections in a 12 mil wear layer and 20 mil wear layer at Tile Outlets of America.
The thickness of the wear layer will range from 3.5 mm to 5.5 mm.
The size of the SPC wood planks will range from 6x48 to 7x60.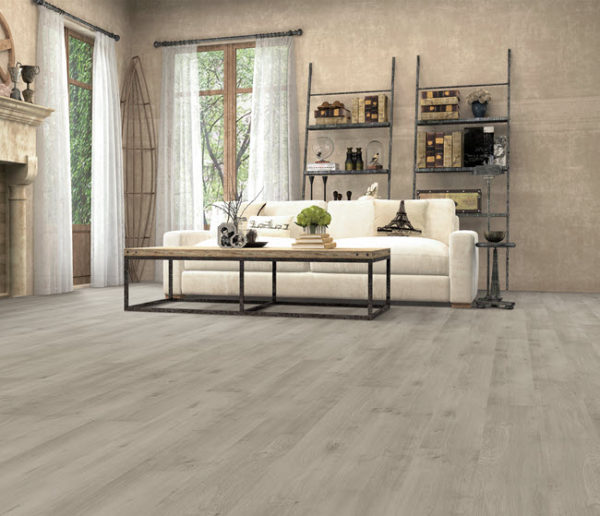 Some of the offerings will have an EIR which is embossed in register on the wear layer. This adds dimension to the grain design of the product instead of being a flat surface. It provides character and depth.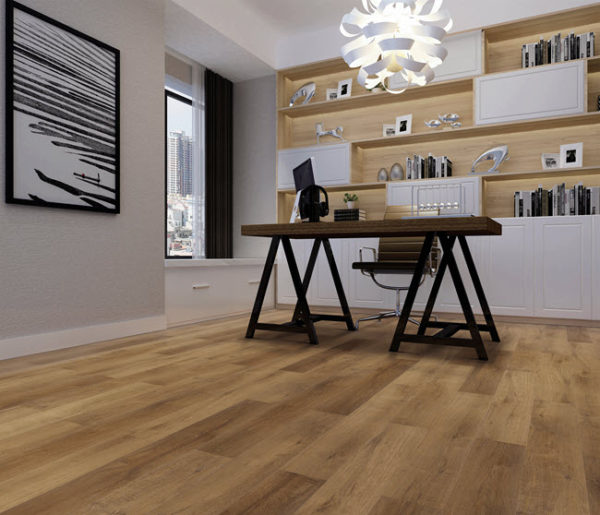 Next time you are traveling around your town, in the doctor's office, vet clinic, or hospital, look down at the floor. It's possible that it could be an SPC Resilient multi-layer floor instead of real wood or tile.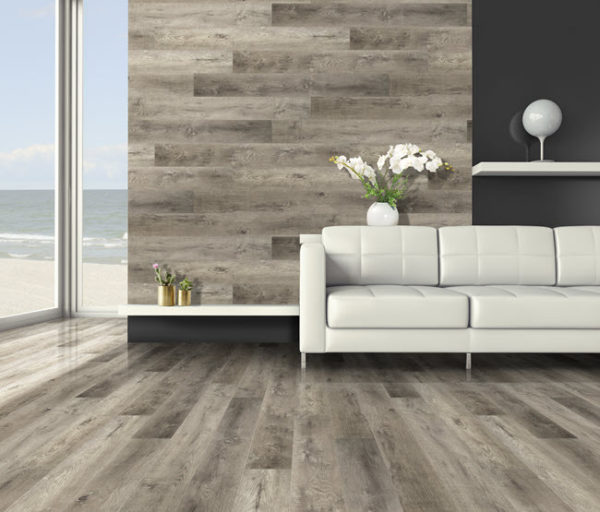 Ready to Explore Stone Polymer Composite Flooring at Tile Outlets of America?
What's your reaction to these products? Are you as excited about them as we are? We hope you'll come to explore what's available in this category - as well as tile - when you next visit Tile Outlets.
You can also explore SPC flooring online before coming into the store.
Thanks for reading!
Kate