Meet Rickey Williams, Co-Store Manager, Tile Outlets in Tampa
Posted by TOA's Blog Team on Jan 22nd 2015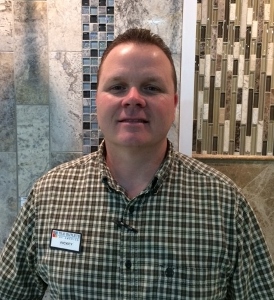 If you're in the Tampa area looking for the most extensive selection of in-stock and first quality tile and stone, we invite you to visit Tile Outlets of America. When you do, you can count on meeting people - like Rickey Williams, Assistant Store Manager - who care intensely about helping you find the right tile and stone product.
Update: effective January 1, 2017, Rickey is Co-Store Manager in Tampa.
It's what makes Tile Outlets a special place where you can explore the million+ square feet of first quality tile and stone and dare to make your dream of transforming your home become reality. Plus, our store managers' expertise means that you can trust what they tell you in response to your questions.
Rickey Williams, Assistant Store Manager, Tile Outlets in Tampa, is next in our blog series where we introduce you to the leadership team for each Tile Outlets store. So far, you've met:
From the Tampa Store:
From the Fort Myers Store:
Meet Rickey Williams, Co-Store Manager in the Tampa Store
TOA: Rickey, tell me about yourself and your background.
My world revolves around my family. I have an amazing wife and have been blessed with two wonderful children, a 15-year-old daughter, Riley, and a 12-year-old son, Russell.
I was with a large box competitor for 20 years for which I was an assistant manager for more than 12 years. I managed every department of the store including the operational areas.
I then moved on to Circuit City as an operations manager for a year. When Circuit City closed, I began working for Save-A-Lot as an assistant manager and was promoted to store manager for 4 years.
TOA: What is your role with Tile Outlets of America?
I have been with Tile Outlets in Tampa for 6 months.
As an assistant manager, my role is to ensure that every customer is delivered an outstanding shopping experience from our sales staff.
Another part of my role is to assist the general manager with the daily operations and tasks of ensuring the store is always customer attractive.
It is also my role is to ensure that any associate in our store who operates equipment is OSHA certified through our in-store training program.
TOA: How did you get started with tile?
I was department supervisor in a Big Box flooring department, then was promoted to assistant manager and continued to manage throughout different times of my tenure.
TOA: What do you love most about tile and stone?
The ability to create your own design! Be it a backsplash, shower, walls or even floors, you can bring your own creative ideas to life with endless possibilities of design.
TOA: Which is your favorite product and why?
Mosaics. With the different colors, styles, and patterns you can use them for any area in your home from backsplash to shower or to accent any wall.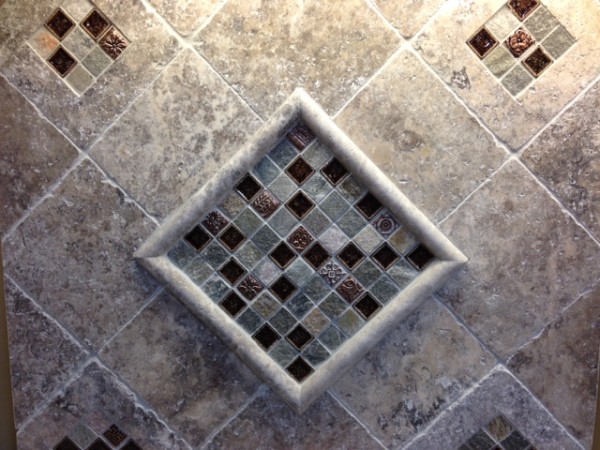 TOA: What tile or stone product or installation trends are most interesting for the Tampa market?
The wood look porcelain tiles are a hot item now. We have seen this trend grow very fast especially with our new variety of colors and sizes.
(For example, see Plank Tile that looks like Barn Wood: Castle Series from Spain.)
TOA: What tips do you have for someone getting ready for a tile or stone project? Where should they go for ideas and advice?
Decide on a style, pattern, color, and theme for your area to be done.
Research and get ideas from websites such as Houzz or the MSI Kitchen Visualizer. Also magazines or even ideas from friends & family or model homes.
Without a plan, you may be overwhelmed when entering the store.
(Be sure to download the Dream Sheet tile project planning checklist.)
TOA: What's the best way to prepare for a visit to the store?
Have your ideas of color, style, and patterns as well as your room measurements written down. Have any questions you may have written down and do not be afraid to ask the sales associates questions.
TOA: What do you do when you're not immersed in tile?
I am either helping my wife get our children to one of many of their activities or just spending time with them - from video games to days at the park or even fishing.
TOA: Rickey, any parting words of advice?
Take your time when you make your decision. Tile Outlets of America has a large amount of ceramic, porcelain, stone and mosaics to choose from. Don't be scared to let your imagination go when creating your design.
Remember it's a reflection of you and should last a lifetime.
TOA: Thank you, Rickey!
If you haven't yet visited Tile Outlets of America in Tampa we hope you'll come visit soon. When you do, be sure to say hi to Rickey Williams and let all of us know how to help make your dream home become a reality with tile, stone, mosaics and more!