Porcelain Tile That Looks Like Marble: Venato and Helios
Posted by Kate Spencer on Oct 2nd 2015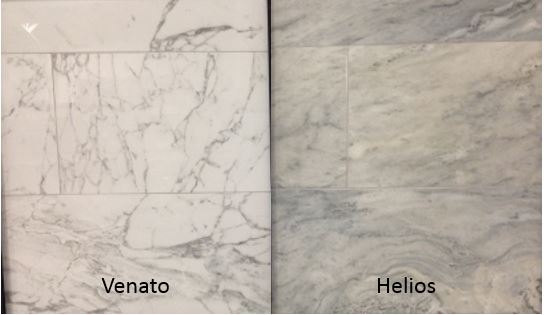 Marble is perhaps the most timeless and luxurious of products to use on floors and walls. However, unlike porcelain tile, it requires regular cleaning and sealing. That's why I'm so pleased to introduce you to two highly glossy rectified porcelain tile products from Pamesa in Spain - Venato and Helios - that look like marble. They are available at all three Tile Outlets of America stores.
Marble Looks In Porcelain Tile
These two examples of porcelain tile that looks like marble are the result of our visit to Cevisama (see Marble and Wood Look Tile: Top Tile Trends From Cevisama 2015 in Valencia, Spain) where the marble look definitely stood out as an important trend (as it did at Coverings 2015 and Surfaces 2015).
It's also a look being highlighted in the September 2015 issue of Stone World's Contemporary Stone and Tile Design where Venato is featured as a wall tile.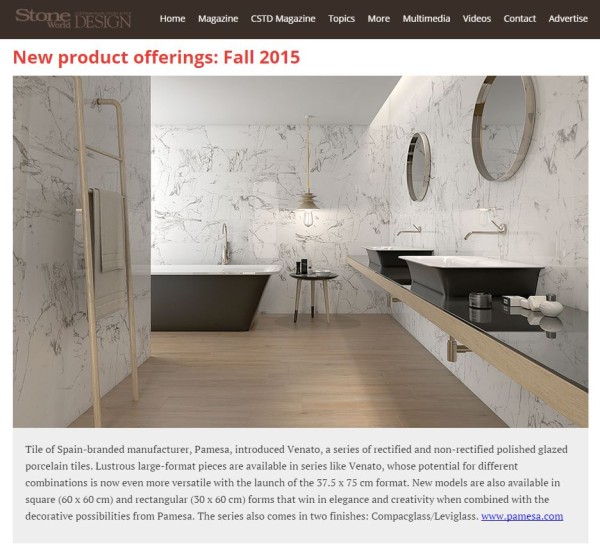 Maintenance Free Marble With Venato and Helios!
Both Venato and Helios are porcelain tile with a low water absorption rate. That's what makes them so impervious to water and staining and means that they can be used in bathrooms and kitchens where water might otherwise be a concern.
With a PEI of 4 (PEI stands for Porcelain Enamel Institute) indicating moderate to heavy traffic, Venato and Helios can be used on floors as well as walls.
Their classic marble look comes from the amazing inkjet technology which creates an authentic-looking, non-repeating marble-like pattern on a porcelain tile.
Venato and Helios are rectified porcelain tile meaning that they have been cut during the manufacturing process to meet exact size requirements. As What Is Rectified Tile? explains, if you are looking for minimal grout lines and if the tile you have chosen is greater than 15" or 16", you will want to select a rectified tile. We offer both products in a 15x30 format.
Venato Blanco Polished 15x30 Porcelain Tile
Venato Blanco 15x30 comes in a polished finish created with Pamesa's Leviglass technology which creates a high surface polish.
As you can see from this close-up image, Venato is made to look like real marble stone thanks to inkjet technology. This product is maintenance free and does not require you to seal it.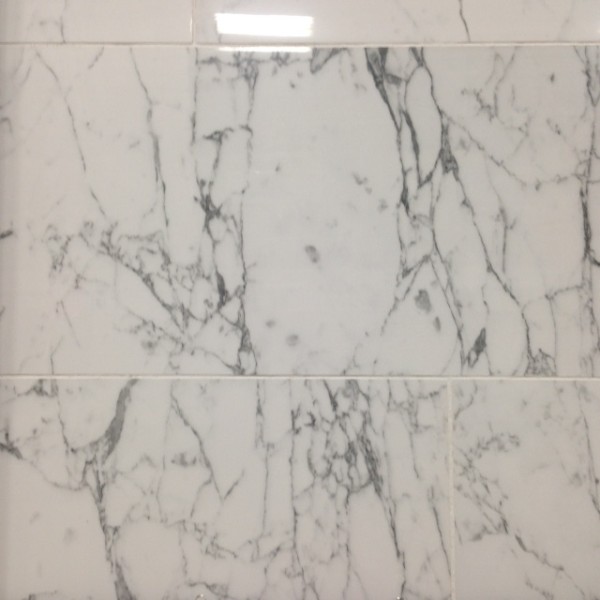 Venato highly glossy porcelain tile
This image showing three Venato tiles side-by-side shows off how realistic the Venato tile pattern design looks: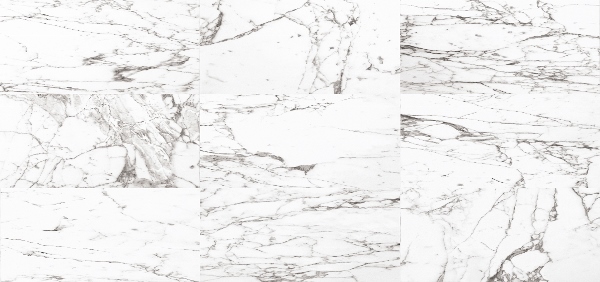 The Venato porcelain tile pattern looks like marble.
And, here is a room scene showing Venato used as a floor tile.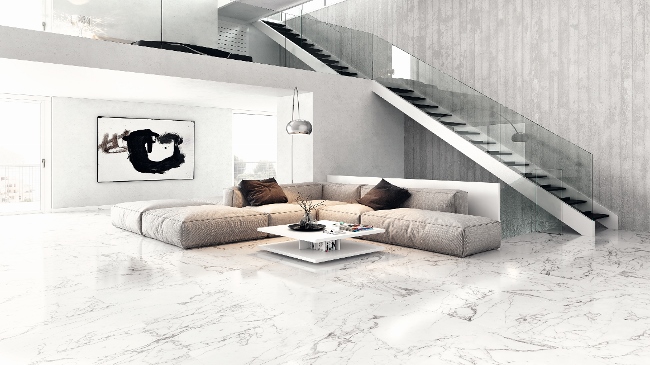 Venato polished porcelain tile used in a floor installation
Would you agree that Venato porcelain tile truly looks like marble?
Helios Grey Polished 15x30 Porcelain Tile
The Helios Grey Polished 15x30 porcelain tile also features the Leviglass technology. That's what creates a high polish on the surface of the tile.
For this product, we chose a grey marble look rather than the white marble you see in Venato.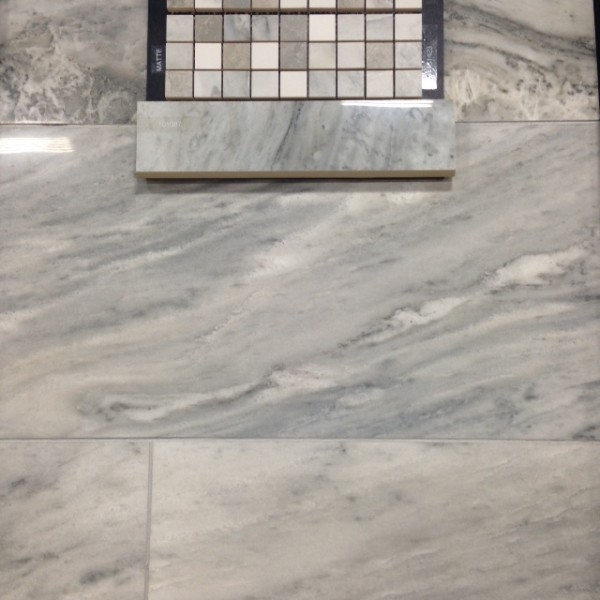 Helios porcelain tile looks like marble!
Here, too, the marble look is convincing, yet without the maintenance and sealing requirements of real marble.
In the image above, we highlight other porcelain products you can use with Helios: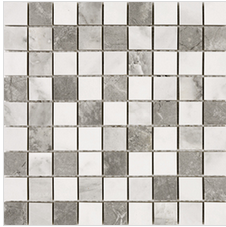 The combination makes for exciting design possibilities for walls and backsplash features.
In the room installation image below, you see Helios used as a floor tile.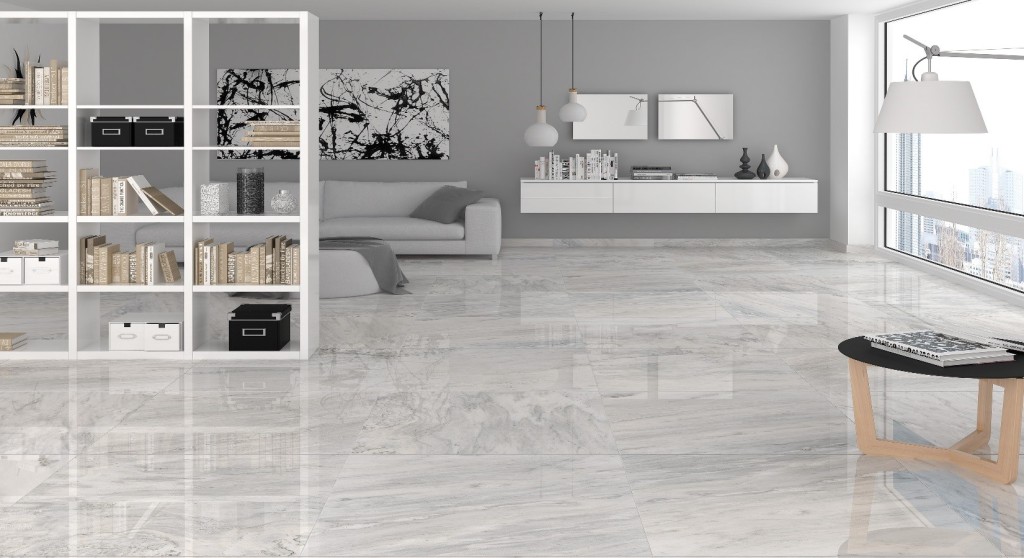 Helios grey polished porcelain tile used as floor tile.
What's your reaction to Venato and Helios? Are you as excited as we are about porcelain tile that looks like marble, without the maintenance? Where do you see using these products?
Kate