6 Tips on How to Install Travertine Tile
Posted by TOA's Blog Team on Jan 16th 2020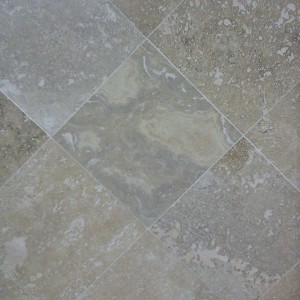 Travertine tile is a classic choice for floors and walls, both indoors and out. It's versatile and timeless in its beauty and sure to transform any space you install it in.
In this article, we're going to share 6 high-level tips to keep in mind before getting started with your Travertine tile installation project. At the end of the article, you'll find links to several resources that go into more depth on how to install Travertine tile.
If you haven't already, you may enjoy these three articles which provide background perspective on Travertine:
>> See 13 Facts About Travertine Tile
>> See Travertine Tile Finishes: honed, tumbled, polished and chiseled edge
>> See Mining Travertine Tile: From Quarry to your Home
How To Install Travertine Tile - 6 Tips
1. Before you start installing Travertine, assemble your tools.
The most common tools used to install Travertine tile - or most tile for that matter - include a tape measure, a rubber mallet, a power drill and mixing paddle, a marker or wax pencil, a level, a tapping block, a torpedo level, a chalk line, tile spacers, a margin trowel, a notched trowel, and a wet saw.
Note that the size of the trowel will depend on the size of the mortar bed needed for the size of the tile you're installing. See What Size Trowel To Use For Tile and Using the Proper Trowel.
>> See 9 Top Questions About Trowels
2. Prepare your tile installation surface.
The surface you will be installing your Travertine tile on needs to be flat and clean. Be sure to spend time preparing the surface properly:
Remove any older floor covering, i.e., carpet, vinyl, laminate, older tile and replace or repair the sub-floor.
Rotten wood needs to be replaced and reinforced appropriately as necessary.

3. Lay out your Travertine tiles before installing them.
You read that right - lay your tile out before installing them!
Travertine is a natural stone with a lot of variation. As a result, it needs to be blended during the installation process so all of the dark pieces or light ones don't wind up grouped together (unless that is the look you are after!).
Blend them. Do a dry run, lay the Travertine pieces out and see how they look. If you have multiple pallets or crates, work out of two or more at one time. It's much easier to do so now when you can easily rearrange individual pieces rather than later when the tile is permanently "set in stone."
In other words, create a mockup.
>> See Consider a Mockup for your Tile Installation Project
4. Make sure both Travertine tile and substrate are completely dry!
You cannot install wet Travertine. Both the tile and the substrate need to be completely dry when you begin your installation.
5. Use a white thinset with Travertine tile.
Using a white thinset is especially true with lighter Travertine. Remember that Travertine is porous; a gray or dark thinset can darken or tint the stone.
By the way, be sure to mix the thinset to a sticky peanut butter consistency.
>> See Grout and Thinset Mixing Best Practices

6. Seal the Travertine tile
Some installers recommend sealing Travertine before and after installation, and others recommend before and after grouting. Regardless, you will need to seal your Travertine tile.
The most common sealers are Enhancing and Natural sealers.
Enhancing sealers darken the stone and give it a 'wet' look.
Natural sealers offer the same protection without changing the stone's appearance.
(If you're on the fence about which type of sealer to use, wipe a few pieces of Travertine with a damp cloth to see what an enhanced sealer will do.)
We recommend that you apply a sealer to part of a single piece of tile in an inconspicuous area to ensure that you're happy with the results and to get a feel for how to apply it before you start on the bulk of your floor.
>> See Why and How to Seal Travertine Tile
Additional Resources About How to Install Travertine Tile
Here are a few additional resources that we think you will find helpful for your Travertine tile installation project:
Be sure to explore the Tile Installation Tutorials available on the TileOutlets.com website.
Finally, if you are looking for Travertine Tile in Tampa, Sarasota and Fort Myers, check out Tile Outlets of America!
We hope to see you soon.
Thanks for reading!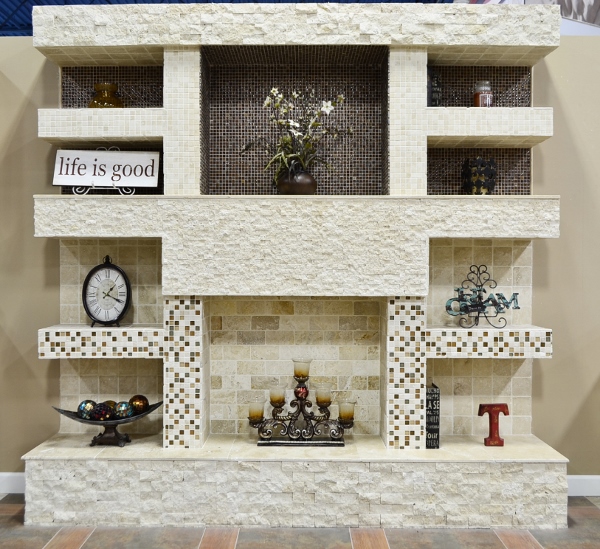 Note: We originally published this article on June 4th, 2015, and have updated it.