Meet Javier Garcia, Assistant Store Manager in Tampa
Posted by TOA's Blog Team on Dec 15th 2021
Javier (Javy) Garcia is now Assistant Store Manager in Tampa. Have you met him?
In this new role, he joins Store Manager Mike Alcala, and Assistant Store Manager Bill Granger. Before starting in this new role, Javy was the Trade Pro Manager at Tile Outlets in Tampa.
Javy has also represented Tile Outlets of America in interviews on Despierta Tampa Bay.
We caught up with Javy to ask him a few questions and learn more about the passion he brings to his new role.
Introducing Javy Garcia, Assistant Manager in the Tile Outlets Tampa Store
TOA: Javy, tell us about yourself and your background.
JG: I was born in Venezuela and moved to the United States in 2003.
I'm a University of South Florida graduate in criminology and have been working at Tile Outlets of America for 14 years.
TOA: How did you get started with Tile Outlets of America?
JG: I got referred by a friend to come apply, and started soon after that working as a part time cashier.
TOA: What roles have you held?
JG: I started as a cashier back in 2007 and switched roles to sales representative where I was able to learn everything I know now.
I got the opportunity to become the Trade Program Manager for the Tampa store and love working closely with contractors and builders.
>> See Taking Tile Outlets of America to the Tampa Bay Home Show
TOA: What is your new role and what are your priorities?
JG: I recently became an assistant store manager and I'm thankful for the opportunity to keep growing.
My priority is to use the knowledge I have gained through the years to help my team in the best way possible.
I want our customers to have a wonderful experience shopping with us and our employees to have a safe and fun work environment.
An example of large format tile: Apulia Gold Polished Porcelain 36x36 Rectified Tile
JG: How has being the trade pro manager helped you in your new role?
JG: My experience as trade pro manager has helped me tremendously.
While operating in that role, I tried to help around the store as much as possible. That included some managerial operations responsibilities so the transition to assistant manager has been smooth.
TOA: Which are your favorite products and why?
JG: I'm really enjoying the vintage look tile. I think the Key west series colors are great for unique bathrooms.
Below, you see an image of Key West 4x12 porcelain tile in color Aqua. It also comes in color Sky Blue, Seafoam, Pearl, Wave and Shell. This series captures the tropical, water-inspired vibe of Southwest Florida and looks beautiful installed.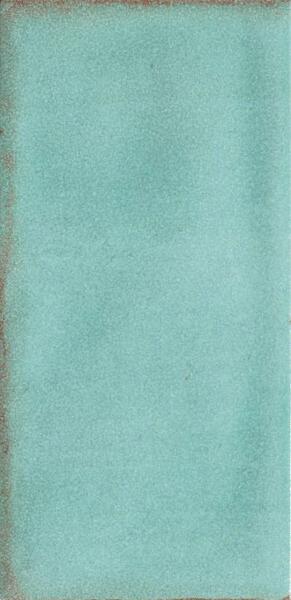 TOA: Which are your favorite installations?
JG: Big rectified tiles are the way to go! The bigger the tile and the smaller the grout is best for a modern look.
(See Apulia Gold above.)
TOA: What advice do you have for first time customers?
JG: Don't be shy! We are here to help.
We understand that, especially for first time customers, it's a lot of decisions to make and it can be stressful. We can make it easier for you to choose the right product for you.
>> Download the Dream Sheet Tile Project Checklist
Our job is to help you, our customers, bring your dreams to reality. We're here for you.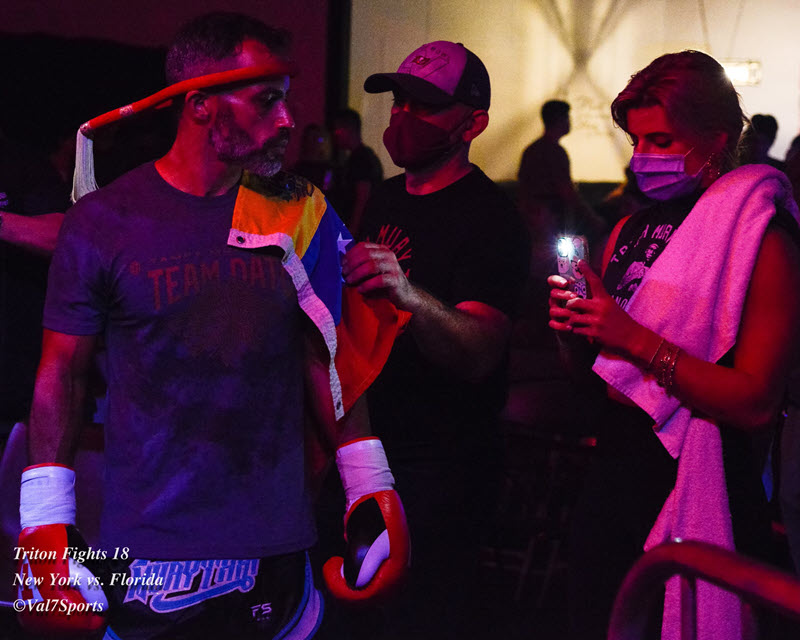 TOA: Javy, what do you like to do outside of work at Tile Outlets?
JG: I love old Japanese cars and to stay active.
I train in Muay Thai at Tampa Muay Thai. Muay Thai is a special form of martial arts where you use hands, knees, elbows, and shins.
You'll find me playing beach volleyball once a week and I enjoy going to the gym in my spare time.
TOA: Thank you, Javy, and congratulations!
If you read Meet Employee-Owner Javy Garcia of Tile Outlets of America, you may have wondered about Sheldon. Here he is with Javy.
Won't You Come Visit Tile Outlets of America?
We invite you to visit Tile Outlets of America in Tampa, Florida to experience first hand how we help your dreams become reality.
Once you reach the store, you'll find a beautiful selection of in-stock and first quality porcelain and ceramic tile, stone, mosaics and more available for a whole lot less to select from! Explore the products, browse through the Inspiration Area where you'll see those products installed.
>> See Check out Tampa's Inspiration Area For Bathroom Remodel Ideas
And be sure to say hello to Javy Garcia!
Thanks for reading.